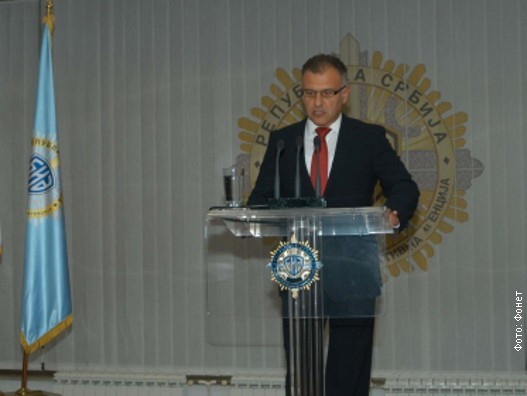 By Milos Mitrovic – Belgrade
Serbian top intelligence officer offered his resignation after he was been questioned regarding the investigation of the Ministry for Labor and Social Policy official, Belgrade media reported on Monday. Dragan Markovic, Deputy Director of the Security Information Agency (BIA), demanded his dismissal from BIA head Aleksandar Djordjevic. Radio Television of Serbia has learned that Djordjevic would decide on Markovic's request and subsequently inform the government about it.
Aleksandar Vucic, Deputy Prime Minister who is in charge for the security and intelligence department, said that the government would discuss the demand  Markovic has submitted after he and PM Ivica Dacic come back from Brussels, where they will continue talks with the representatives of Kosovo on Monday.
On Friday, Markovic was questioned with regard to the investigation against Dragoljub Peruaca, Directorate for labor inspection head; Markovic did not pass the polygraph examination "regarding the key issues in connection with bribery and Peruaca", RTS reported. Markovic, also known as "Markoni", has accepted to take the polygraph test on Prosecution for organized crime demand. Peuraca is suspected for high profile corruption and accepting bribes.
Markovic, however, rebuffed media allegations that suggest he's being connected with the "events" that led to Peruaca last week's imprisonment.
Justice and Public Administration Minister, Nikola Selakovic, said that Markovic's failure to pass the polygraph test has showed that Serbian society "is in dilapidation". "This case is just the alarm that has showed the state of the society – which is the state of dilapidation and unconcern – and this is the result of bad administering for years and decades", Selakovic explained.