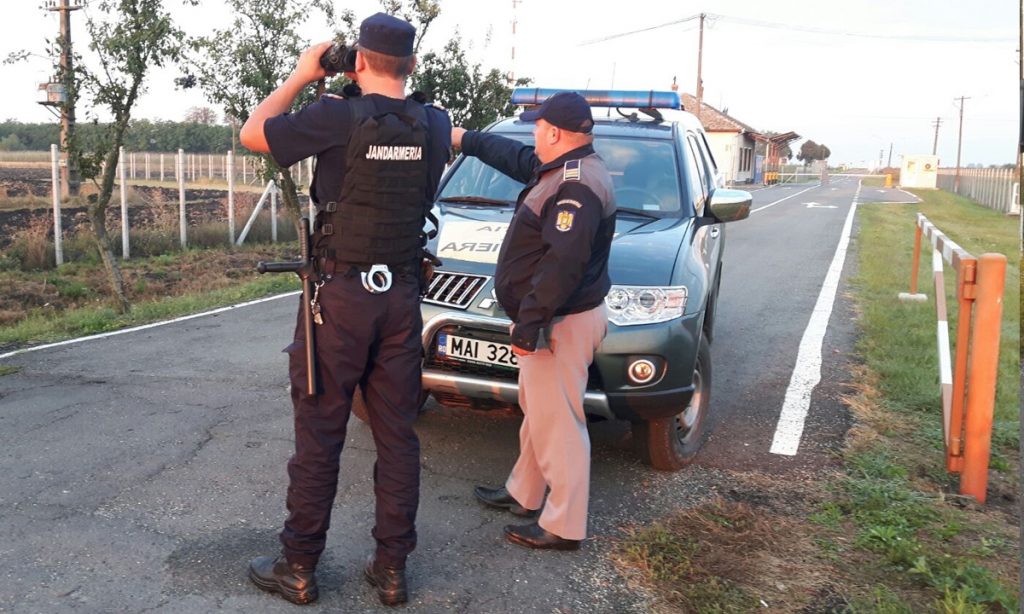 Bucharest, September 14, 2016/Independent Balkan News Agency
A migrant smugglers gang acting at Romania's Western border was dismantled by the Timis-based Police in the Cenad frontier area, where as many as 24 Syrian migrants and 4 Serbian guides were taken into custody.
"After monitoring the criminal activity of a migrant smuggling organized gang, Timisoara Border Police officers in cooperation with the Timisoara Brigade for Combating Organised Crime and officers with the Special Operations Directorate, under the coordination of a Directorate for Investigating Organised Crime and Terrorism (DIICOT) Timisoara prosecutor, have dismantled a gang of migrant smugglers, having managed to detain near the Cenad Border Crossing a group of 24 migrants and 4 guides," a release by the Timisoara Border Police sent to AGERPRES on Wednesday reads.
On Tuesday, the Timis-based border police officers have organized an action to fight illegal migration in the zone under the jurisdiction of the Sannicolau Mare Border Police, and at around 22:00 hrs, with help of the special thermal imaging vehicle a group was spotted attempting to illegally cross the border to Hungary near the Cenad border crossing.
Immediately a specific tactical police action was launched and the 24 migrants and their 4 guides were apprehended, says the source.
Source: AGERPRES