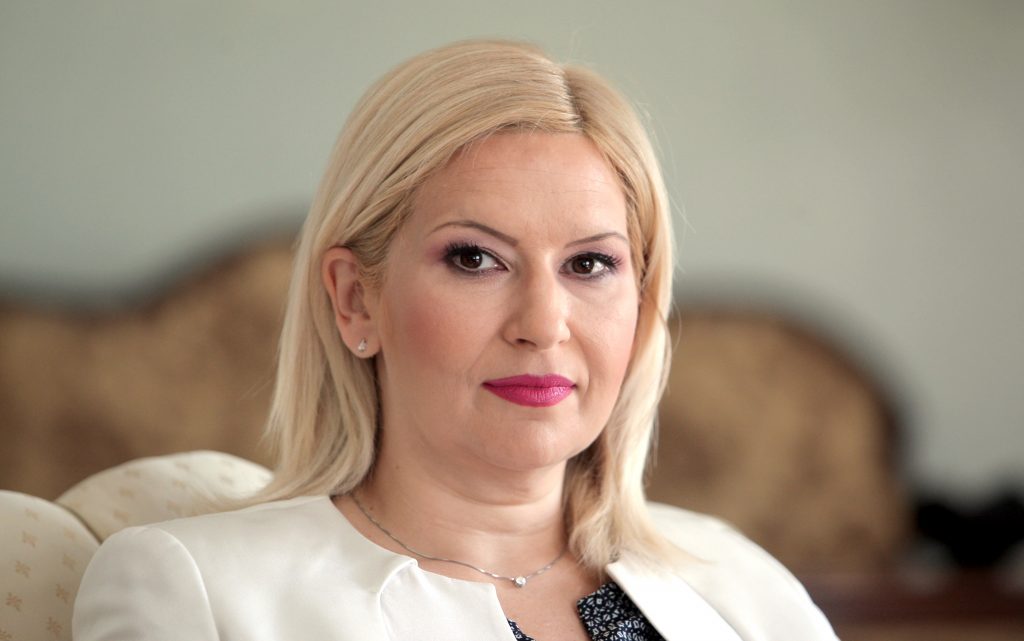 Belgrade, July 27, 2016/Independent Balkan News Agency
By Milos Mitrovic
The new Serbian government will not be American nor Russian. It would rather work in the interest of Serbian citizens, Serbian technical vice prime minister Zorana Mihajlovic (photo) said today. Many members of the actual cabinet have been publicly accused for working for other countries, Mihajlovic told journalists in Cacak, 180 kilometers south from Belgrade. However, Mihajlovic added that she does not believe that ministers "think about East or West", but only of Serbia.
"I really believe that we are the part of the Government of Serbia and that SNS politics got the support of the citizens because we made clear our objectives and path", Mihajlovic went on referring to Serbian Progressive Party led by prime minister Aleksandar Vucic. "I behave in accordance with that. I am implementing the objectives defined by technical prime minister", she said when asked whether there were problems in forming the government "taking into account media reports" on foreign interference.
Last week Vucic said that there were problems in organizing cabinet refraining to give any details. "I cannot talk on some issues", he said. But labor minister and Movement of Socialists leader Aleksandar Vulin said earlier this week that "great powers have their demands and they expect from Belgrade to meet them".
SNS led coalition won majority on April 24 general elections.
"We work for our country, which is not American nor Russian", Mihajlovic underlined. She didn't give clear answer when asked whether she would be the minister in new government. Instead, Mihajlovic, current construction minister, said that she had discussed infrastructure projects and strategic plans with premier "before more than a month". "Nonetheless, I think that premier should first say 'this is my team', and when he do that I will talk", Mihajlovic concluded.
Until May, Zorana Mihajlovic was SNS vice president. She explained her withdrawal from the post by stressing her responsibilities in the government.