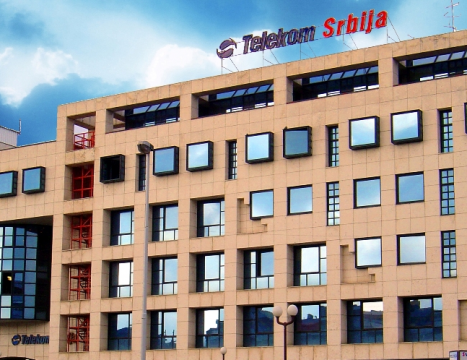 By Milos Mitrovic – Belgrade
Serbian government and its experts are working on "most rational" plan for the privatization of "Telekom Srbija", national telecommunication company. The money obtained from selling would not be used for the budget deficit fostering, Milenko Dzeletovic, "Telekom" financial director said.
Dzeletovic, who is also the head of the Economic Council of the ruling Serbian Progressive Party, told Serbian national broadcaster (RTS) that "Telekom" privatization is certain; however, the process would be adequately organised in order the failings similar to those from previous auction to be avoided , he added.
In May 2011, the previous Serbian government decided not to accept the offer by "Telekom Austria Group" for purchasing the 51 percent stake of "Telekom Srbija". Prior to that Austrian company has gave its last offer of 1, 1 billion euros; 800 million would have been paid promptly, and the rest in the next nine years, in annual tranches.
However, the minimum price defined by Serbian government was 1, 4 billion euros. At the time, media speculated that the company was "sold in advance" to "Deutsche Telekom"; nevertheless, "Telekom Austria Group" was the only who appeared at the auction.
Dzeletovic recalled that 2011 auction was not "well organized". "Telekom Srbija" has lost its strategic partner and 800,000 customers, he said.
"Serbian government and its telecommunication and economic experts are working on most rational plan (for "Telekom Srbija" selling), in accordance with objectives defined by Prime Minister Aleksandar Vucic", Dzeletovic said explaining that the most important issue is what will be done with the money obtained by privatization. "It is very complex process", he added.
Dzeletovic said that the money would not be used for budget deficit fostering. However, he added:
"If good investments – that may lead to both rapid creations of the new jobs and exports boost that would enable us to manage the increased sovereign debt – fail, then we will miss the opportunity".
He refrained from comments whether "Telekom Srbija" would be sold in the next six months.
"The government will decide on the dynamics", he said.