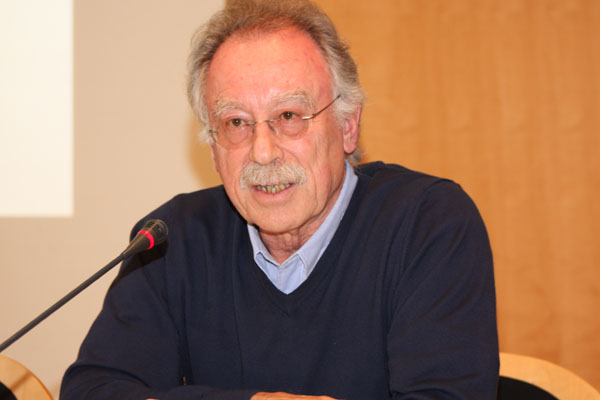 By Milos Mitrovic – Belgrade
The recent comparison between the next Serbian government and Football Club "Bayern" made by Serbian Progressive Party (SNS) leader Aleksandar Vucic was appropriate because both SNS new cabinet and Bavarian team have a strong leader, international relations professor Franz Lothar Altmann has said.
"Basically, this is one man show", Altmann, Head of the Western Balkans Section at the German Institute for International Politics and Security (SWP), Berlin, alluded to Vucic`s government which is to be formed in weeks to come. On March 16 elections SNS won landslide victory securing 158 out of 250 parliamentary places. Altmann explained to "Danas" daily that nobody in the next government would be able to become "rebel" or disagree with the leader, which is Aleksandar Vucic.
Altmann suggested that the "key priority" for Serbian government should be improving the economy "which is in desperate condition". "The citizens expect the new government to focus on economic recovery after the long lasting stagnation".
Altmann expects the reforms to be accelerated, "which may be easier with overwhelming majority" of SNS; "Exactly from that reason citizens voted for the Progressives". It would be better for Serbian parliamentary system if Socialist Party of Serbia (SPS) led by outgoing Prime Minister Ivica Dacic goes to opposition, Altmann said. "Still, Dacic has been cooperative in the dialogue on normalization of the relations between Belgrade and Pristina which means that he will strongly support further talks".
When asked whether Serbia would be able to sustain its foreign policy balancing between Moscow and Brussels, Altmann said that European Union has understood the difficult position of Serbia. "Serbia still needs Russian support with regard to Kosovo issue and energy project South Stream. It is expected, however, the government that strives to lead the country towards the full EU membership to follow foreign policy principles and decisions made by the Union", Altmann added.
"In the long run Serbia will have to decide what is more important – friendship with Russia which is getting more and more autocratic or the membership in the democratic club of European nations", Altmann concluded.