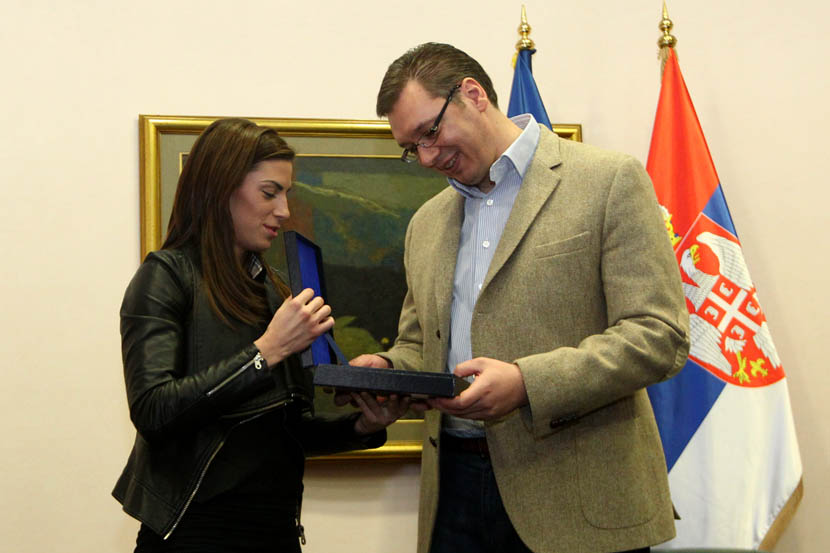 Ivana Spanovic, Serbian long jumper, and her coach Goran Obradovic will each receive 20.000 euros for Spanovic's recent gold medal. The Serbian government will also give money awards to several other athletes. The awards will be paid in dinars, government's press office stated on Thursday.
Earlier this month, Spanović won the gold medal at European indoor championship in Glasgow with 6.99.
Strahinja Jovanovic, who won the bronze medal at the same championship, would be awarded with 10.000 euros.
Danijela Jovanovic and Marija Micev, as well as their coaches Bojan Todorovic and Violeta Icitovic are awarded with 25.000 euros each. Jovanovic and Micev won silver medals at the 2019 World Para Taekwondo Championships held in Antalya, Turkey, in February.
Photo: Ivana Spanovic gives her golden medal won in World Indoor Championship in Poland as a present to then deputy Prime Minister Aleksandar Vucic, 2004 (Tanjug)