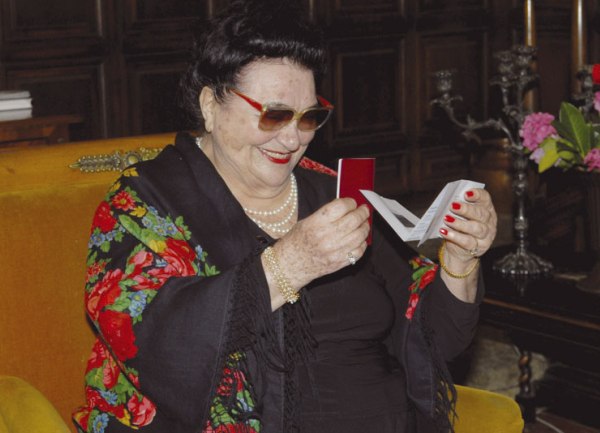 By Miloš Mitrović – Belgrade
Health condition of Jovanka Broz (89), widow of the late socialist Yugoslavia President Josip Broz Tito is improved three weeks after she has been hospitalized, Serbian Deputy Prime Minister Rasim Ljajić told Belgrade`s "Danas" daily.
"The house where she lived since 1980 is completely ruined. Jovanka Broz is going to choose another house", Ljajić said, adding that "all necessary health care will be provided" to former first lady of ex-Yugoslavia. He specified that government has offered her to choose among the four state-owned houses. Ljajić regularly visits Tito's widow in the Belgrade hospital; he repeatedly focused public attention to poor and inadequate living conditions of Jovanka Broz in the recent years.
Government General Secretary Veljko Odalović said that the villa where Jovanka Broz lived for more than 30 years would be renovated. However, according to Ljajić, it would take a lot of time. "There are no elementary conditions for the normal living in the villa. It is inadequate even for the healthy person. We will find another house with Jovanka Broz`s permission. She deserves to live in dignity", Odalović said.
Broz was hospitalized 25 days ago. She was dehydrated and almost unconscious; relatives brought her to hospital. Her sister said earlier that Broz has been refusing to go to hospital for a long time. Although she is better now, the physicians could not provide the information when she would be released from hospital.
Jovanka Broz fell out of favor of his successors shortly before Tito's death in 1980 and was forced out of their luxurious Belgrade residence. Reports at the time said that she had ambitions to take over the country after his death. His successors put Broz under virtual house arrest and she said they confiscated all her belongings.
Later, as Tito's cult of personality crumbled and his once-glorified role in the country's history came under scrutiny, Jovanka Broz mostly remained in isolation and didn't even hold valid Serbian identity documents until 2009.
Probate proceeding of Tito's assets is among the longest in the history of Serbian/Yugoslav judiciary. "There is no reasonable explanation for this. The court has even lost the part of documentation. However, we cannot influence the process", Rasim Ljajić emphasized adding that "he hopes the process would be finished soon".