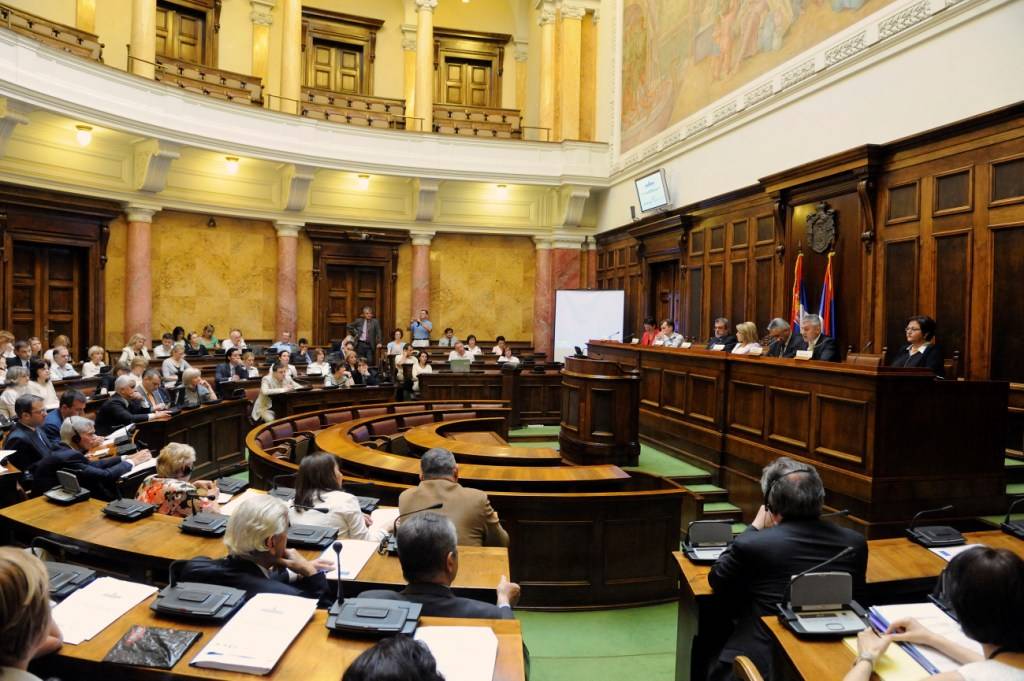 By Milos Mitrovic – Belgrade
Serbian government dismissed today heads of seven state-owned enterprises including those of Serbian Railways, "Nikola Tesla" Airport and State Lottery. The new managers are to be appointed on Thursday, Prime Minister Aleksandar Vucic announced at the cabinet's special session organized in Nis on the occasion of the centenary of the outbreak of World War One.
Vucic said that new appointments would be based on public tenders and that "most capable people" would be chosen, Radio-Television of Serbia reported. He added that dismissals have marked the start of the reforms in public enterprises.
The reforms in Serbian public sector including huge state-owned companies are essential for both reducing country's public deficit in accordance with European Union standards and getting the loan from International Monetary Fund.
"The replacements of 70 percents of the public enterprises directors should be expected until the end of August", Vucic said. He added that government would not "run from the changes" in national electricity company (EPS).
"We can make in everything we do if we change ourselves first and than ask the others both to do the same and to join us in that difficult job", Vucic underlined.
PM recalled that the most of dismissed officials are members of his Serbian Progressive Party and that he was not "ashamed" in that regard.
"We are demonstrating our willingness to change ourselves, to be more responsible… We have used to look for those responsible in somebody else and very rare or almost never to analyze our own performance", Vucic explained.
Yesterday's government session was held in University building in Nis, in the same place where royal government had a meeting in 1914, after Austria-Hungary declared war to Serbia. Vucic has said that it's not usual to mark the beginnings of the armed conflicts, "but history thought us to reconsider their causes in order to make the conclusions". Premier explained another reason for calling the government session in Nis: "We are not government of Belgrade, we are government of Serbia".