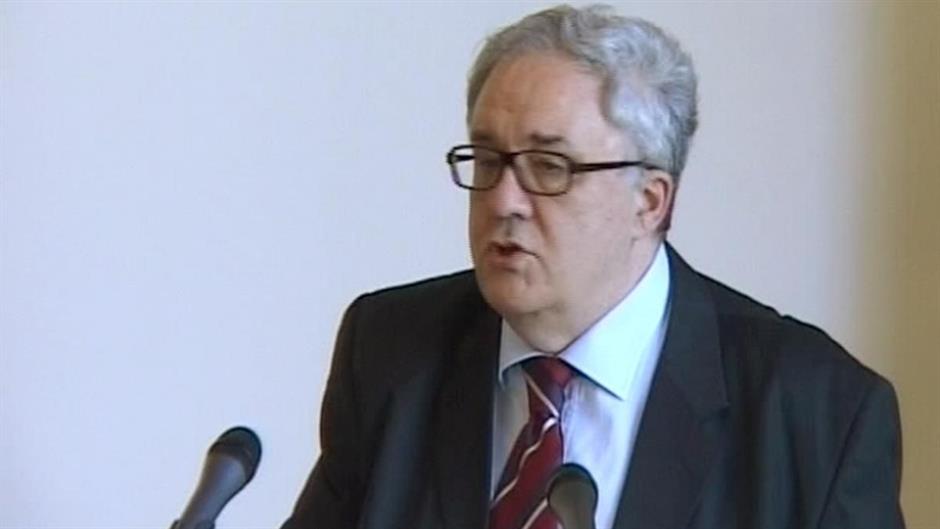 Belgrade, October 21, 2015/Independent Balkan News Agency
By Milos Mitrovic
Serbian government, including President Tomislav Nikolic, Serbian Orthodox Church (SPC) and Serbian Academy of Sciences and Arts (SANU)  are categorically opposed to Kosovo's UNESCO membership. Serbia will not recognize the independence of Kosovo, but it will continue the dialogue with Pristina and accession negotiations with the European Union – these are joint conclusions adopted by the representatives of government, SPC and SANU late on Tuesday.
Earlier this week president of SANU Vladimir Kostic (photo) said that Kosovo "is not de facto nor de iure" part of Serbia, provoking condemnation from the government. President Nikolic even demanded from Kostic to resign. However, Prime Minister Aleksandar Vucic appealed to all, including Kostic, to demonstrate unity ahead of the session of UNESCO's Executive Council in Paris today. It is expected that the Council will recommend to UNESCO's General Conference to grant Kosovo membership.
In some circles, both in Serbia and abroad, SANU is considered as nationalistic institution which has contributed to the rise of Slobodan Milosevic in 1980s. Therefore, Kostic's statement about Kosovo was surprising.
"All institutions… of the Republic of Serbia are strongly opposed to granting 'Kosovo' membership in UNESCO and appeal to its Executive Council and General Conference to refuse and rebuff the application submitted by  'Kosovo' and by the states which support it. Serbian churches and monasteries in Kosovo and Metohija belong to the heritage owned by Serbian Orthodox Church and Republic of Serbia and every kind of robbery of this heritage would mean unequivocal jeopardizing… the most important religious, cultural and historical monuments of Serbian people, but also European and world's cultural heritage in Kosovo and Metohija as well as Serb population which still lives in this territory", the conclusion states.
The government, SPC and SANU stated that Serbia "continues its path towards the membership in the European Union, while at the same time maintaining and improving its traditionally good relations with Russia, China and other countries". "The Brussels dialogue between Belgrade and Pristina should be continued while Serbian government and its delegation have full freedom, in accordance with the Constitution of the Republic of Serbia, to look for compromise solutions that would trace better cooperation between both Serbs and Albanians and their cohabitation", they added.
The position of the Serbs in the region was "especially tackled" at the meeting, with improving links between Serbia and Republic of Srpska as priority.