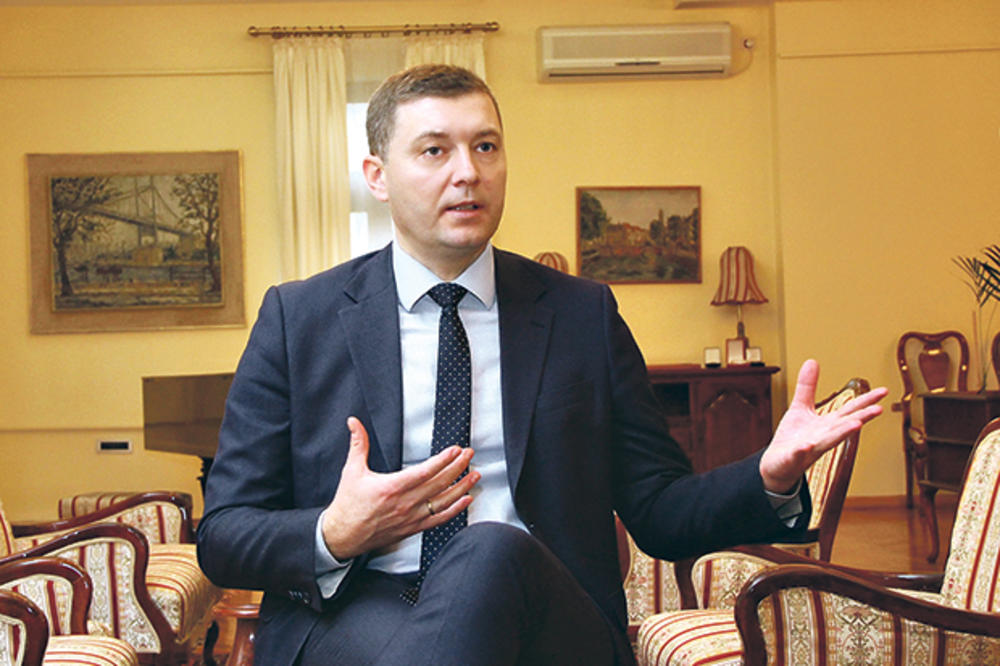 The municipalities in Serbia ruled by the parties other than Serbian Progressive Party (SNS), which leads the national government, are facing blockades, pressure and violence, said Nebojsa Zelenovic (photo), mayor of Sabac. Together with Paracin and Cajetina, Sabac is the only opposition controlled municipality in Serbia.
The government "blocks the functioning of the democratic institutions in cities ruled by the opposition groups", Zelenovic said in Strasbourg on Tuesday. He held a speech at the Congress of the local and regional authorities in the Council of Europe.
"In the municipalities where SNS has lost the local elections, a large number of councilors are facing the pressure of the central government for more than six years", Zelenovic said. The leader of SNS is Serbian president Aleksandar Vucic.
According to Zelenovic, as well as media accounts, many councilors have been pressured in becoming SNS members. Veselin Sljivancanin, a convicted war criminal who has been appearing on SNS rallies, was among those who were persuading opposition politicians to change their side, the reports says.
Zelenovic specified that the government blocks the funds which are supposed to be transferred to opposition municipalities. The funds from the national budget are instead being diverted to SNS municipalities, he explained.
As an example, Zelenovic singled out the city of Leskovac, where SNS rules, which received 12 million euros in 2017; Sabac, which is approximately as large as Leskovac, received 2.5 million euros. Sabac and Paracin, both controlled by non-SNS parties, have the lowest number of employees in the public sector; the kindergarten in Paracin cannot work properly because it is not allowed to hire new governesses.
"Some city projects are being undermined by the government", he said.
"People in Serbia want more democracy and more justice; but it is getting more and more difficult for them to vote and express their preferences in a free manner", Zelenovic stressed, appealing on CE to help creat a "better atmosphere in Serbia".
SNS official, Aleksandar Martinovic, accused Zelenovic of exposing Serbia abroad, at a moment when Belgrade "is to make difficult decisions on Kosovo and Metohija". He also compared Danas daily, which extensively reports on the situation in opposition municipalities, with Adolf Hitler and Joseph Goebbels./IBNA