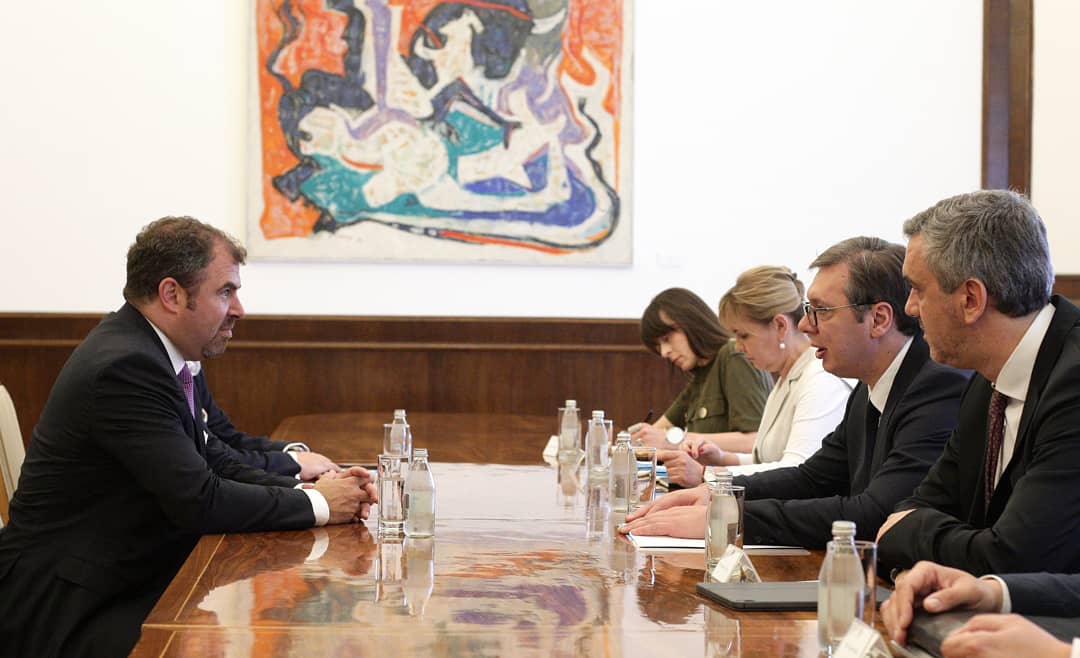 "Due to the steady and open political dialogue in recent years" relations between Germany and Serbia "have progressed to the highest level in common history" – this was the joint conclusion of President Aleksandar Vucic and member of German Bundestag Florian Hahn, according to the press release from the Presidency. Vucic had a meeting with Hahn in Belgrade on Thursday.
Serbia has become "a credible partner of Germany in the Western Balkans" due to Belgrade's "consistent policy of peace and cooperation in the region", Vucic said.
With reference to the Kosovo issue, Vucic stressed the "commitment" of his government to "reach a compromise, mutually acceptable solution", which at the same time would "provide stability in the region".
Vucic's claim on best bilateral relations with Germany in history came despite the fact that Berlin has firmly rebuffed his proposal for a demarcation based on ethnic separation between Serbs and Albanians.
He reiterated that Pristina has to abolish the taxes on Serbian products in order for the dialogue between two sides to be continued.
The Serbian leader has recently alleged that German Chancellor Angela Merkel and French President Emmanuel Macron did not manage to persuade Pristina to abolish taxes because the latter "enjoys the protection of somebody who is stronger", which was an allusion to the United States.
Vucic and Hahn have expressed their expectation that economic cooperation between Germany and Serbia would be further improved, especially with regard to German investments; "more big German companies should take advantage of the good business environment and open their facilities in Serbia".
Earlier this year, Vucic had announced that Volkswagen could open a factory in Serbia. There have been no news on the matter ever since./ibna