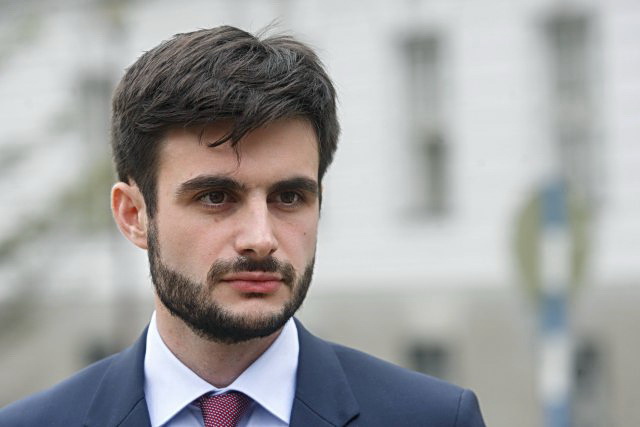 By Milos Mitrovic – Belgrade
Last week's resignation of Serbian Finance Minister Lazar Krstic is a political spin aimed to create a public feeling that "softhearted" Prime Minister Aleksandar Vucic has "rescued" the country from extremely tough economic measures, experts and media suggest. Krstic resigned on Saturday explaining that he and Mr. Vucic could not find a common position on austerity measures.
"I asked Prime Minister Aleksandar Vucic for a program impossible for our conditions: reducing the pensions by at least 20 percent, reducing wages by at least 15 percent, the release of at least 160,000 employees in the public sector," Krstic said on Saturday. "Prime Minister has a soft heart", Krstic added.
Krstic has also suggested electricity bills to be increased by 30 percents in order to help the country's recovering from recent disastrous floods. He underlined that the resignation was made in agreement with Vucic.
Vucic has said he "was not able" to adopt the measures that Krstic has proposed, but stressed he would not give up on the reforms "for a iota" alluding to expected adoption of new Labor law and Law on pension and disability insurance.
"It is completely clear that Lazar Krstic's resignation has been agreed (with Vucic); it is a classic political spinning and preparation for what will be on the table in several months", Zoran Stojiljkovic, professor at Belgrade's Faculty of political sciences said to "Danas" daily. "This prearranged resignation was made to preventively reduce the political damage because of the unpopular measures that we expect, and to preserve the ratings of Vucic and the Progressives", Stojiljkovic explained.
"The whole story suggests that experts believe certain measures have to be adopted immediately, while on the other hand, we have a softhearted Prime Minister who says that the citizens would not withstand that measures now but he doesn't say they will be adopted in two or three months is classical preparation for what people may face as early as this autumn", Stojiljkovic underlined.
In today's editorial, "Danas" stressed that Krstic resignation was praiseworthy. "Krstic has declared that his plan for healing public finances was not adopted and that he does not want to remain in the cabinet and conduct the measures he does not support. But he could remain and, after some time, tell us that his colleagues have made wrong decisions against his will". However, the comment suggests that Krstic remark on "softhearted premier" may mean that Serbia has temporarily avoided tough austerity measures thanking to Vucic's generosity.