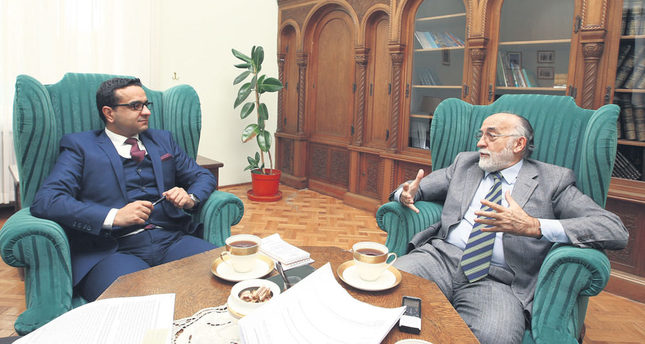 By Milos Mitrovic – Belgrade
Some Turkish officials have unfortunately neglected Serbia's warnings on security risks ahead of the basketball match between Galatasaray – Red Star last week when Belgrade's team fan Marko Ivkovic (25) was been killed in Istanbul, Serbian ambassador to Turkey said today. Danilo Vucetic told Turkish Sabah daily that Serbia expects the perpetrator to be found and punished as soon as possible.
Ivkovic was stabbed in the fighting between the funs shortly before the match on Friday. The incident has caused fresh tensions in the relations between Serbia and Turkey, following earlier statements of Turkish President Recep Tayyip Erdogan.
Serbian Prime Minister Aleksandar Vucic expressed his astonishment with the murder in a phone conversation with his Turkish counterpart Ahmet Davoutoglu. Turkish PM called Vucic to express his condolences. Vucic told him that the coach of the Galatasaray Ergin Ataman is not welcome in Serbia, after the statement in which he accused the murdered fan of terrorism. He added that Serbia only a few weeks ago welcomed a three times larger group of fans of Besiktas and provided them full security.
The Serbian public is very concerned over the incident, ambassador Vucetic said. "Therefore we would like to see the results of the investigation, the perpetrator should be found and punished swiftly", he added. Vucetic said that condolences of both Davoutogly and Turkish Foreign Ministry present "gestures of good will".
He recalled that the relations between Turkey and Serbia had recorded a "serious, positive move", after at the time Turkish President Abdulah Gul's visit to Belgrade in 2009. However, after Erdogan's statement "Kosovo is Turkey" in October 2012, this positive trend has been stopped, ambassador underlined.
When asked whether Erdogan's speech has been "interpreted correctly", Vucetic said that the speech "has obviously and unfortunately caused the problems in mutual relations regardless of interpretations".
Earlier this year some media in Western Balkans have quoted Erdogan as saying that "100 million Turks will defend the Bosnians" sparkling sharp reactions of Serbian politicians, especially those in Republika Srpska, a Bosnian entity. However, Ankara had denied that Erdogan, acting as Turkish Prime minister at the time, made such statement.
Nevertheless, ambassador Vucetic stressed that Turkey and Serbia have "overcome the deadlock". "We both have to make new efforts in order to additionally improve our overall relations and strengthen our mutual trust. We have significant potential in this regard, especially in economy, trade and investments", the ambassador said.
He announced that Serbian parliament speaker Maja Gojkovic will visit Turkey on December 2 giving a new "breath" to bilateral cooperation.
photo: Ambassador Vucetic (right) with Sabah journalist; Daily Sabah