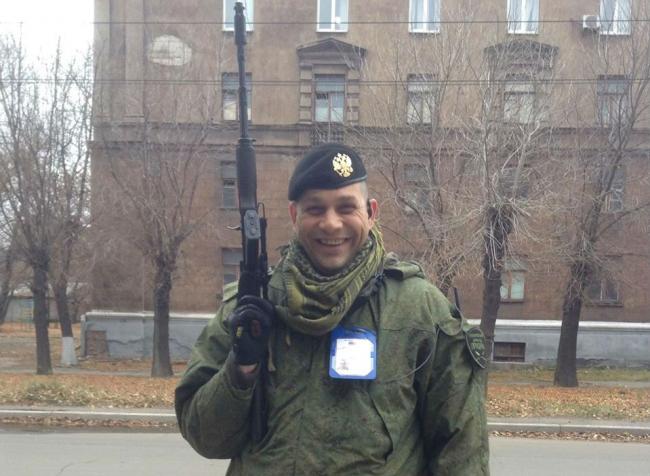 Belgrade, March 28, 2016/Independent Balkan News Agency
By Milos Mitrovic
Radomir Pocuca, Serbian volunteer in Ukrainian war, was arrested on Sunday while attempting to enter Serbia illegally, TV B92 reported today. Pocuca, former spokesman of the counter-terror unit of Serbian police is under investigation and his name is on thewanted list. After fights in Ukraine were over he moved to Moscow and Russian authorities did not extradite him to Serbia.
The criminal proceedings were launched against Pocuca due to his Facebook account where he made threats to pacifist group "Women in Black".
In 2014 Pocuca said in Youtube clip that he went to Ukraine to fight "against resurrected fascism". In his words, Serbs and Russians are "one blood, one religion", and that his mission was to help the "Russian brothers".
"It is our duty to help here in Novorussia, now that there is a bad situation, when fascism is resurrected… We have to engage in war against the same enemy that we had 70 years ago", Pocuca, former journalist, said in his clip.
In the meantime, Pocuca said he "regrets" for the treats to "Women in Black". However, he labeled this and some other organizations as "auto-chauvinistic" stressing that they "act contrary to national interests". The charges against him are "farcical" and "hypocritical", Pocuca claimed.
But he would be probably charged with new indictments, because Serbian laws forbid engaging in foreign wars or armed conflicts as well as recruiting others to do so. In 2015 Pocuca was arrested in Ukraine with the suspicion that he was "planning the assassinations, diversions and murder two Serbian nationals". According to some sources, he was arrested by pro-Russian forces, alongside another Serbian national.