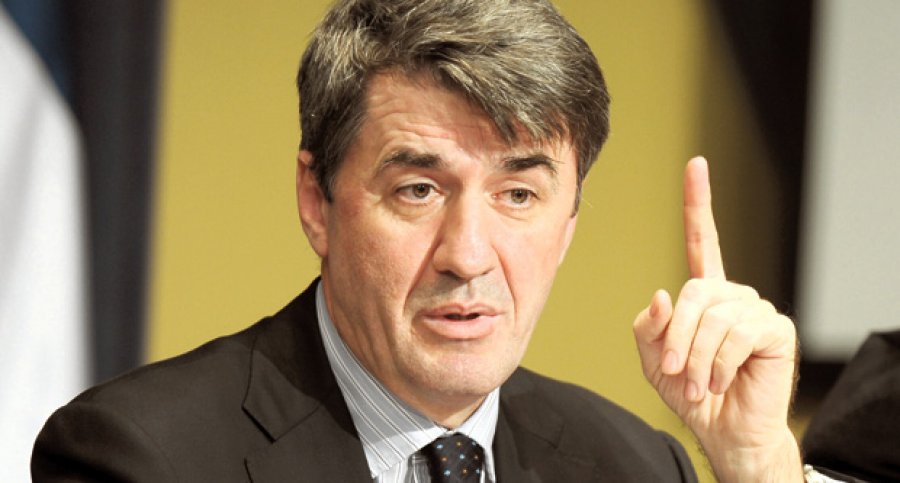 By Miloš Mitrović – Belgrade
The first official meeting of the Serbian ruling coalition with regard to Government reshuffle will be held on Friday, Belgrade media reported. Ahead of the meeting, Serbian Progressive Party (SNS) – the pillar of the coalition – will discuss the reshuffle at its Central Committee session.
SNS leader and Deputy Prime Minister Aleksandar Vučić, as well as Ivica Dačić, Prime Minister and leader of Socialist Party of Serbia (SPS) and Mlađan Dinkić, finance minister and leader of United Regions of Serbia (URS) will propose the resignation of the cadre that had showed poor results, daily Blic reported on Wednesday.
Minister for agriculture Goran Knežević will be probably ousted, due to the scandal "Aflatoxin". In February–March 2013 several European countries, including Serbia, reported nation-wide contamination of milk for human consumption and possibly of derivative products with aflatoxins. In March food originating from Serbia and imported in the Netherlands and Germany was also reported as infested.
It is still not clear whether both the spatial planning minister Milan Bačević and minister for culture Bratislav Petković will be ousted.
Prime minister Dačić is allegedly willing to accept the resignations of minister of transport Milutin Mrkonjić and education minister Žarko Obradović (photo). Dačić had already started consultations regarding Obradović`s future position, Blic reported.
Obradović recently faced public condemnation due to the high school entrance exams scandal. The exams were annulled because mathematics and Serbian language tests were stolen from the Official Gazette printing room.
On Tuesday, Serbian scientists from institutes and faculties protested demanding the increase of investments in sciences. They also demanded "unjustified delays in payments" to be stopped and Obradovic`s resignation.
Minister of transport Milutin Mrkonjić stated "the government headed by two remarkable young men (Dačić and Vučić)" should not be changed. However, Mrkonjić said that he was ready to go on Dačić and Vučić`s demand.
Minister of regional development and local self-government Verica Kalanović from URS will allegedly be ousted because of being biased with regard to municipalities funding. The most of the money had been transferred to municipalities headed by URS, both media and the representatives of the other political parties claimed.
However, URS leader and finance minister Mlađan Dinkić dismissed these rumors. "The government is not reality show. The newspapers and SMS conversations will not decide who is going to resign", Dinkić emphasized.