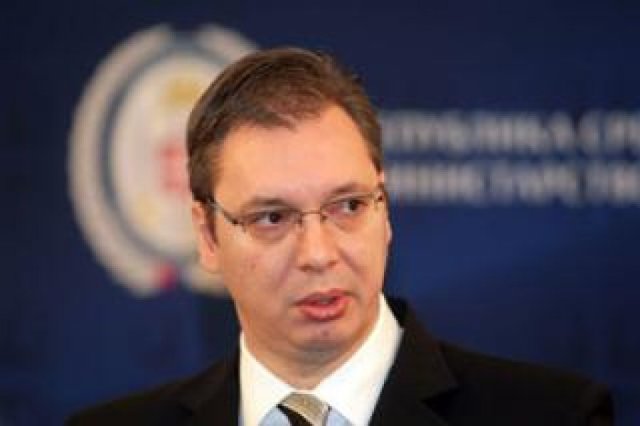 Pristina, May 13, 2013
The deputy Prime Minister of the Serbian government, Aleksandar Vucic declares that the gap between the representatives of the Republic of Serbia and those of the north of Kosovo is being reduced. Vucic says that he's confident on soon having a reply from the Serb community in the north of Kosovo.
Vucic added that Serbia has not recognized and will never recognize the independence of Kosovo. He also says that Serbs will never be Kosovars.
"This doesn't mean that they will easily accept the implementation of the Agreement of Brussels, but I'm confident that in the days to come, we will take a joint decision", says Vucic.
The deputy Prime Minister says that the Serbs of Kosovo consider this country as their own. "I have never regarded the Serbs of Kosovo any different from the Serbs of Serbia. The last meeting showed that they trust their state. The majority of them realizes that differences do not lead to progress", added Vucic. /ibna/