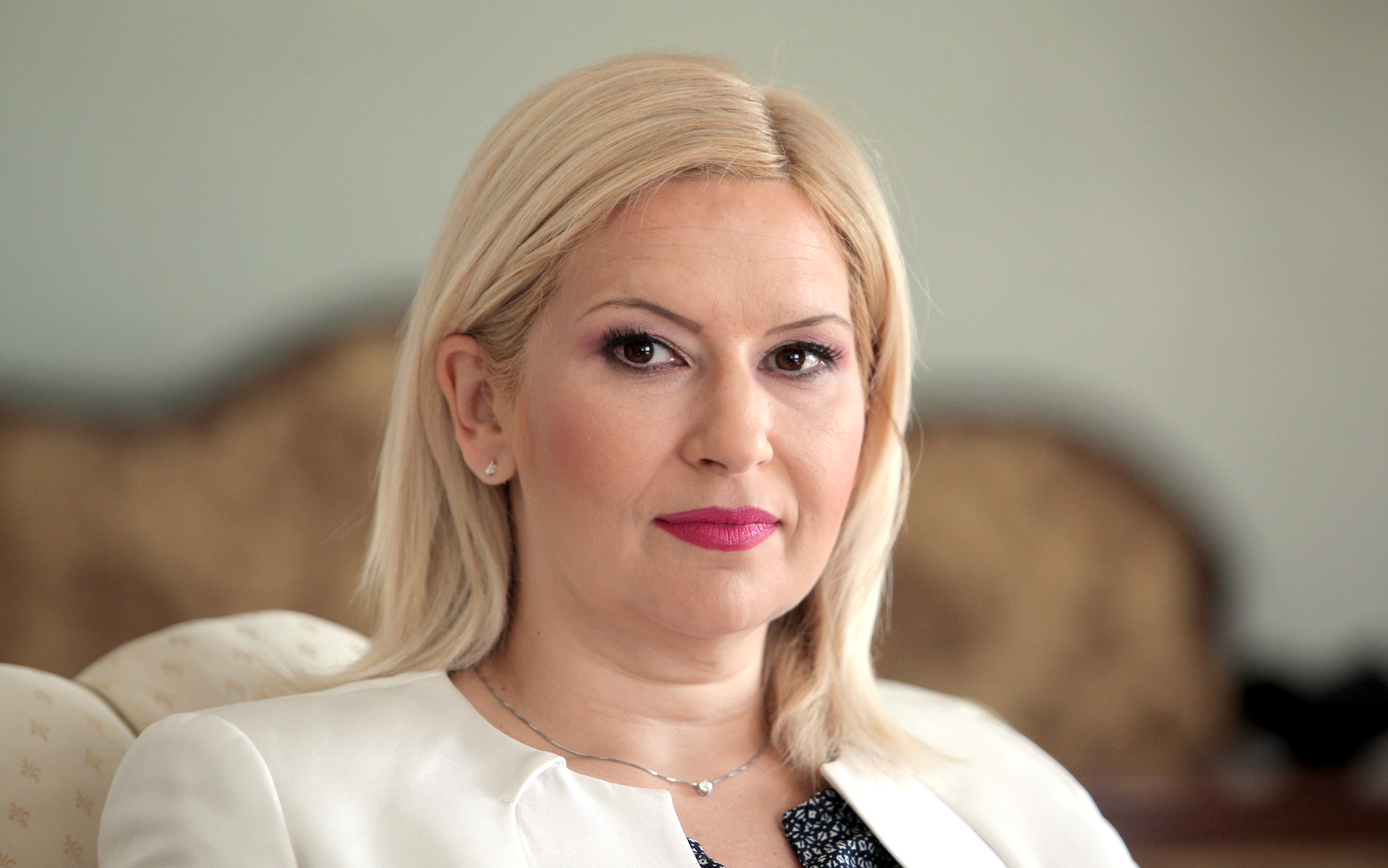 Aleksandar Vucic, new Serbian president who was prime minister from 2014 until last week, when he changed the post, "would certainly not sit aside and look from safe distance what the government does", vice-premier Zorana Mihajlovic said.
"His presidential policy will surely be measured through the successes of the government too. Therefore, Vucic will be supportive to the government, but he will also be its strong critic", Mihajlovic said in the interview for Vecernje novosti daily. Mihajlovic added that she did not tell him goodbye last week but rather "see you in construction sites, in the under construction roads and railways".
When asked "how will the new government operate without Vucic", Mihajlovic replied that "everything what could be slower even slightly would not be good enough". "I believe that the new cabinet will work equally hard", she added.
Mihajlovic said that nobody should "play with what we did so far and try to slow down the things by weaker efforts". "The fact that Vucic would not be sitting in the government building is geography, not the essence. We will work together because Serbia has a team which is personalized in the president, but also in the government. This is the only way for us to produce results", she concluded.
Mihajlovic said that there were no "concrete suggestions" on who would be new prime minister. When asked could it be public administration minister Ana Brnabic or foreign minister Ivica Dacic she said: "The president of the new government would be a person picked by Aleksandar Vucic".
Commenting on the issue whether Vucic should resign from the leadership role in his Serbian Progressive Party (SNS), Mihajlovic said "there is not a single reasonable cause why should he do that",. She added that there were no laws that prevent the president from leading a party. "It's impossible to separate Vucic from SNS"./IBNA