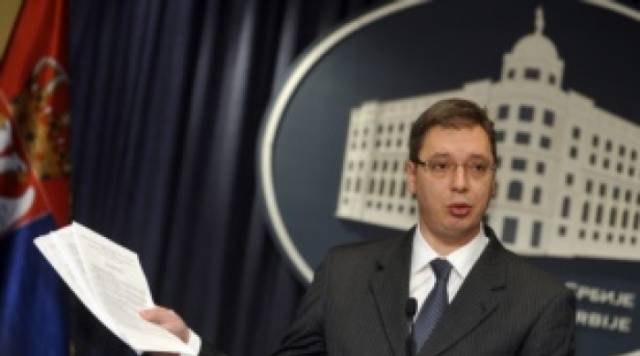 Pristina, May 28, 2013
The Serbian Deputy Prime Minister, Aleksandar Vucic said that all the agreements signed between Serbia and Kosovo are neutral in front of the status of Kosovo. According to him, this was reiterated by Baroness Catherine Ashton.
"Those agreements have elements that favor us and others that do not favor us. There are also difficult things that we must bear in mind, but I believe that at this moment, it was not possible to achieve something better than this", said Vucic.
Kosovo and Serbia have signed an agreement on April 19 and the implementation plan of this agreement was signed last week. Both agreements were signed by the respective prime ministers.
The implementation plan was a condition for Serbia to open the EU accession negotiations, whereas for Kosovo, to open the negotiations for the Stabilization and Association Agreement.
Meanwhile, the government of Kosovo has sent the agreement to parliament today in order to ratify it. /ibna/