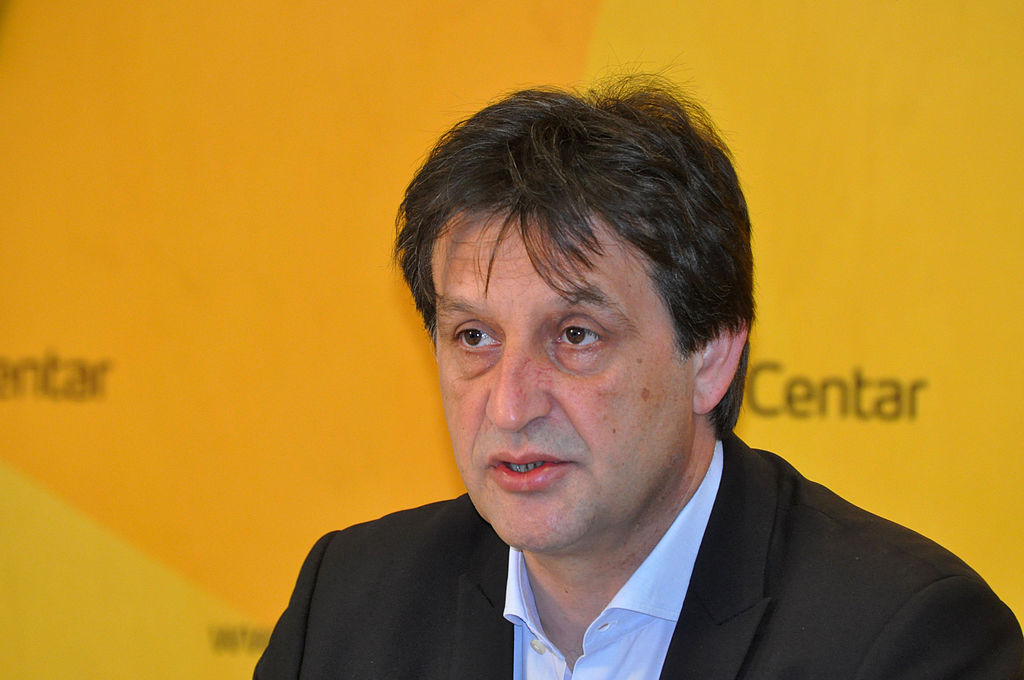 Belgrade, February 5, 2016/Independent Balkan News Agency
By Milos Mitrovic
The Parliament of Serbia unanimously dismissed Defence Minister Bratislav Gasic today. The initiative for Gasic's sacking was made by Prime Minister Aleksandar Vucic in early December 2015, after the minister had offended a female journalist.
At today's Parliament session all MP's from the ruling Serbian Progressive Party (SNS) temporarily abandoned hall because an opposition MP offended speaker Maja Gojkovic in his twit. Vucic who is SNS leader has had to remain at the debate as the initiator of Gasic's dismissal.
Dragan Sutanovac said he had no intention to offend Gojkovic but to stress the fact that she was the member of a number of political parties. Vucic expressed his regret because Sutanovic did not want to apologize to Gojkovic, who is an SNS member.
Vucic explained he has requested Gasic to be dismissed because of his offensive remark; at the same time he praised Gasic for his performance in the Defence Ministry.
PM explained that officials, including ministers, should be "polite and respectful". In his words, the initiative for Gasic's dismissal was "rare and almost unusual demand in every aspect".
"I have signed the decision on Bratislav Gasic's dismissal because our society has to be decent and Serbia has to be a decent, normal and modern country", Vucic elaborated.
"Only decency may help us change our lives which should not look like a reality show or Balkan pub".
PM announced Gasic's sacking on December 7 after Gasic told TV B92 reporter Zlatija Labovic, who had knelt down to get out of the way of her camera during a press event: "I love female journalists who get down on their knees easily".
Due to delayed dismissal, Serbian journalists have organized protests across the country.
Vucic accused opposition MP's for hypocrisy over their criticism considering Gasic's performance, especially with regards to military helicopter crash last March, when seven persons including a baby have died. PM recalled the accidents which happened during the term of previous governments.
SNS MP's applauded Gasic when he arrived at today's Parliament session.