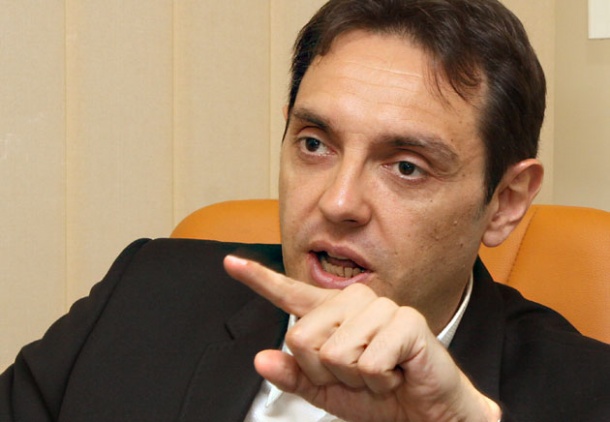 Aleksandar Vulin, Serbian defense minister, has criticized Montenegro over its decision to engage its two military officers in Kosovo.
"It is obvious that the sending of two members of the Montenegrin army to Kosovo does not contribute to higher level of security for the citizens in Kosovo and Metohija", Vulin answered today on the question of an journalist, according to the Radio-television of Serbia's (RTS) report.
Vulin specified that Montenegro will engage two staff officers in Kosovo. "This is a political message (of Montenegro) that supports the independence of Kosovo and it cannot be received with approval in Serbia", the defence minister said.
"As we can see, it seems that even the representatives of Pristina are not very impressed with that kind of help. They do not appreciate it very much", Vulin said. He recalled that Montenegro and "so called Kosovo" did not resolved their border dispute, taking into account that the two sides recognise each other as independent states.
Kosovo has declared its independence in February 2008. Montenegro recognized Kosovo in October of the same year, creating cracks in the its relations with Serbia./IBNA