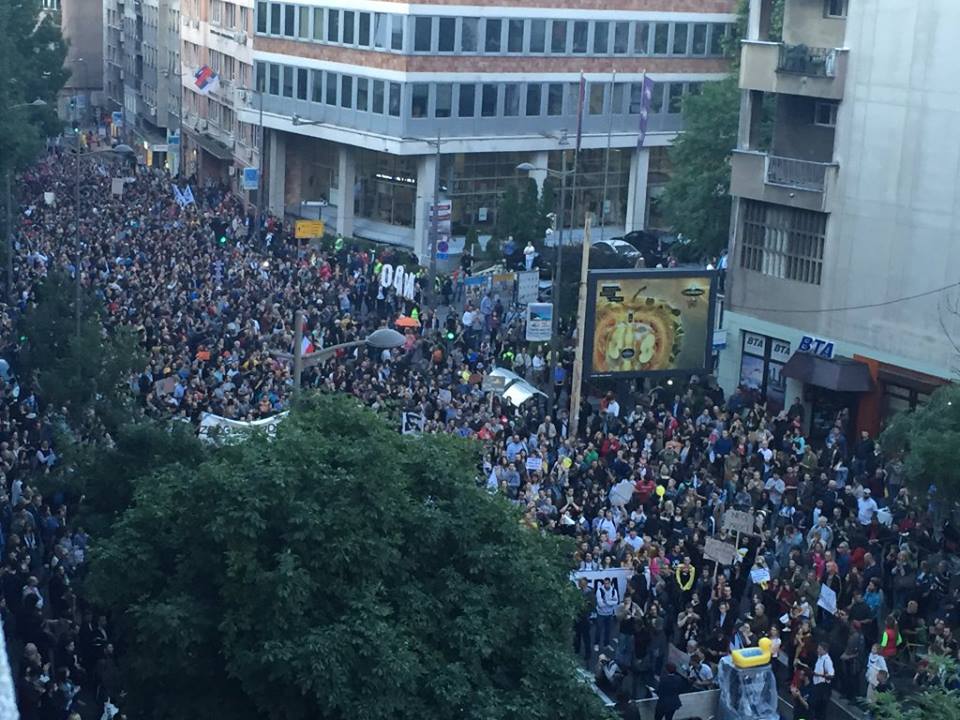 Belgrade, June 7, 2016/Independent Balkan News Agency
By Milos Mitrovic
The representatives of several civic initiatives and movements from different parts of Serbia have agreed on the need to create their association or "joint civic front" in order to express "revolt" and "resistance"; such an association would not be opened to the existing political parties, they say.
All ruling and opposition parties are time-worn and opposed against citizens, Vladimir Marovic, activist with the Local Front from Kraljevo said at the debate held in Novi Sad on Monday. In Marovic's words, all civic movements should be integrated into "Civic front of Serbia".
"The political parties are private firms which have alienated themselves from citizens and public interest long time ago. The time has come for citizens to take what belong to them, because public interest concerns all of us", Marovic said.
He appealed to citizens to "free themselves from fear in which political parties push them"; the civic initiatives are necessarily left-oriented "because they are inclined to humans rather than profit", Marovic went on.
The joining of the civic movements is necessity and we should agree our common positions, priorities and joint platform, the representative of Association of Assemblies of Tenants Presidents Djokica Jovanovic said.
"The basis of our activities should be civic resistance and revolt", Jovanovic stressed. He also came out with the position that political parties are not welcome because they promote "a separate, sectarian interest".
"Everything that does not flirt with the power centers is left. The culture of solidarity is very important because without it nothing can be done against our adversaries – political parties. They (parties) are not our rivals, they are enemies of the decent citizens who only want to live from their own work… We don't accept the dialogue with those who have destroyed economy in Nis", Jovanovic said, adding that the group he leads is frequently exposed to threats and assaults.
More than 50 percent of Serbian citizens abstain from voting because they don't believe in the political parties, the representative of "Don't choke Belgrade" Andrija Stojanovic said. This group opposes "Belgrade Waterfront", United Arab Emirates real estate investment in the center of Serbian capital as "megalomaniac" and "degrading".
Photo: "Don't choke Belgrade" protest held on May 25