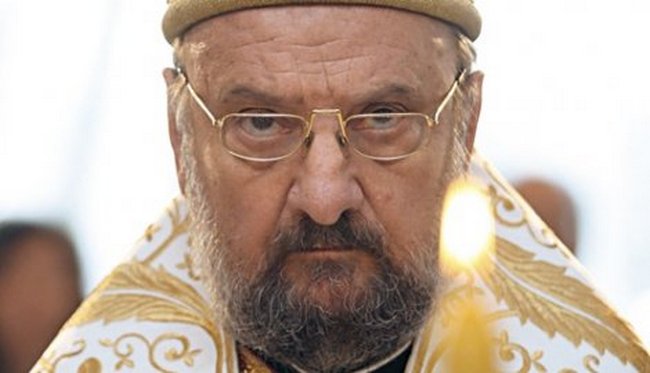 By Milos Mitrovic – Belgrade
The Assembly of the Serbian Orthodox Church (SOC) relieved "ultimately and permanently" Bishop Vasilije Kacavenda as a head of Zvornik-Tuzla Eparchy on Wednesday. The Church didn't give any reasons for the decision.
However, by the dismissal of Bishop Vasilije the SOC Assembly confirmed the very same decision that the Holy Synod of the Church had unanimously made in April. The SOC Assembly is the highest authority in the Church.
In April, the Holy Synod "accepted the resignation of Bishop Vasilije". At the same time, the Holy Synod decided that Bishop Vasilije cannot obtain any function in SOC eparchies.
Television B92 learned that the SOC Assembly decision to dismiss Bishop Vasilije was unanimous. In accordance with the decision, the Holy Synod was told to determine a place of the future residence for the Bishop. This decision is expected at the end of the Assembly next week.
Last November, the bishop submitted his resignation, citing health reasons. Nevertheless, the Holy Synod has approved the resignation amid sex-scandal claims that culminated in April with the publication of a video appearing to show him engaged in sexual activity. A video displaying Vasilije having sexual intercourse with four young men was shown to Holy Synod.
Due to the alleged harassment by Bishop Vasilije, Milic Blazanovic, young theology student, committed suicide in 1999. The legal action had been launched only in 2012; the same were accusations repeated by former deacon Bojan Jovanovic.
A Bosnian Muslim girl claimed that Bishop had forced her to convert to Christianity and then raped her when she was 16.
The pomp in bishop's residence in Bijeljina (Bosnia and Herzegovina) has been compared with the luxury of Versailles.
The Bishop's "harassment model" has been the same for the decades, Belgrade "Blic" daily reported earlier this year. "In the most of cases Bishop Vasilije was harassing socially vulnerable theology students. In return, he granted them scholarships, at least EUR 100 per month", "Blic" revealed.