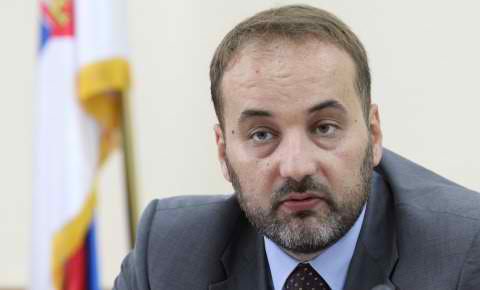 By Miloš Mitrović – Belgrade
The results of the analysis had shown that 82 percent of 100 hundred tested children from Zajača, a town 64.6 kilometers from Belgrade, had elevated blood lead level, Serbian ombudsman Saša Janković revealed on Wednesday. ''The cause is environmental pollution from lead smelter'', Janković explained.
Janković recommended to the Serbian Ministry of Health that a new analysis of children`s blood with the consent of their parents must be provided and that preventive and emergency measures in accordance to the tests results should be taken.
Serbian Ombudsman also recommended to the Ministry of Energy, Development and Environmental Protection that the control of the pollution of the air, water and soil in Zajača because of the lead smelting should start without delay. The Ministry should inform the citizens about its findings, Janković said.
Janković emphasized that the competent ministries, the other state institutions as well as the smelter owners should launch the permanent dialogue with the local authorities in Zajača immediately and undertake adequate measures to protect both the residents of Zajača and environment.
The ministries have both the obligation to act accordingly to the recommendations by ombudsman within 21 days and to inform Mr Janković about their actions within 60 days.
The ombudsman determined that the Ministry of Energy, Development and Environmental Protection and the Ministry of Health had failed to undertake the comprehensive and continual steps to control the environmental pollution in Zajača. The ministries had also failed to protect the health of the residents of Zajača, especially the health of the children, the Ombudsman stated.
The Ministry of Energy had stopped to observe the quality of air in Zajača without any explanation, Janković said. After the alarming results of the children`s blood analysis had been issued, a competent medical institution from city of Šabac had demanded that the quality of water, soil and food should be observed. However, the representatives of the ministries failed to act accordingly.
''Serbia does not have accredited laboratories that could analyze level of lead in blood. These analyses should be conducted in Slovenia'', Health Minister Slavica Đukić Dejanović said on Wednesday.
''I got a personal promise by Slovenian Health Minister regarding the analyses, but we are waiting for a written confirmation'', Đukić Dejanović specified.
''We cannot test the blood without the accredited laboratory… We have experts that are able to interpret the test results, but we do not have the laboratory. That is why we used to get different results from different laboratories'', Đukić Dejanović concluded.