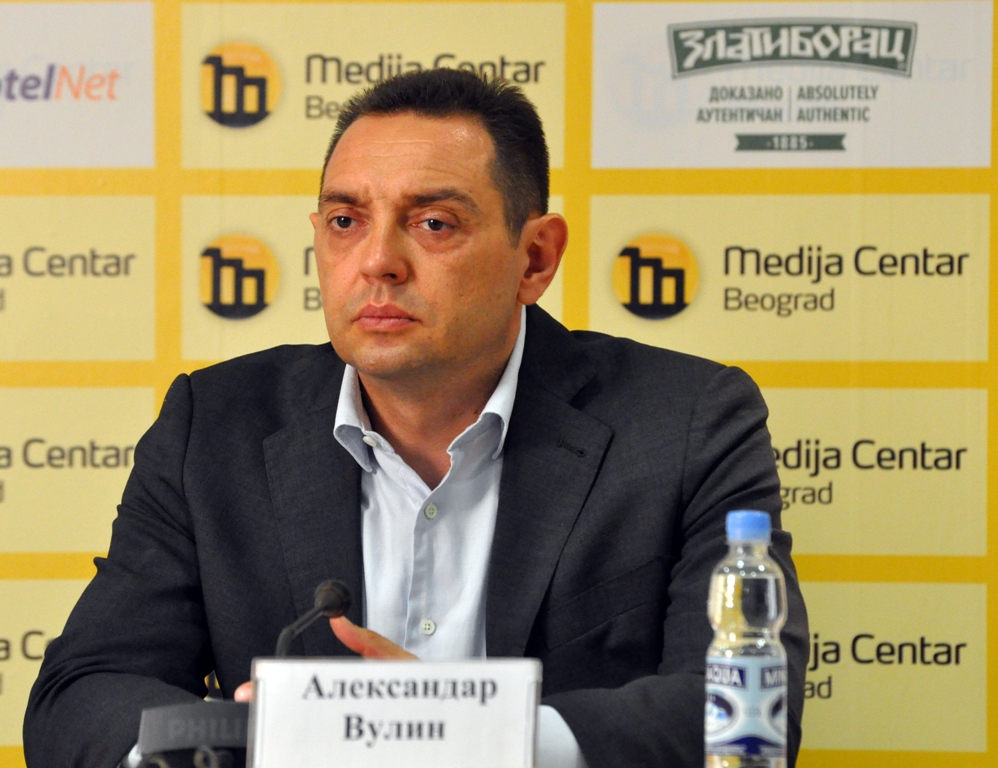 "The Serbian Army announces that it is not and will not be the tool for overthrowing the legal and legitimate government of Serbia, nor for violent destruction of the constitutional order", the Ministry of Defense stated in its media release on Tuesday.
The proclamation has been released after a joint session of the Ministry of Defense Collegium and Chief of General Staff of the Serbian Armed Forces presided by minister Aleksandar Vulin (photo).
"The security challenges that have emerged after both introducing of the customs taxes and creating a paramilitary in Kosovo and Metohija created circumstances which the Serbian Army attentively follows any kind of event that can cause unrest among Serbs in Kosovo and Metohija", the Ministry stated recalling that "KFOR and the international community as a whole are primarily responsible for peace and security of all who live in Kosovo and Metohija".
"The Ministry of Defense and the Serbian Army assess that the material wellbeing of our staff has been improved and they thank to commander-in-chief for his persistent and committed work on the further improvement of material wellbeing of all members of both the Army and Ministry, as well as for accelerating the modernization and strengthening of the Serbian Army", according to the statement.
The commander-in-chief is President Aleksandar Vucic.
"As the guardian of peace and stability, the Serbian Army will not allow", as it was stated "any attempts of putsches and warns that all those who announce it should bear the responsibility in accordance with the law".
"The Serbian Army is equipped and ready to conduct any order by its commander-in-chief and to protect peace and stability of our country and our people".
The statement did not specify who announces "coups attempts". The government of Serbia routinely accuses the participants of anti-government protests that have been taking place since December of violence and fascism. In that sense, oppothe sition Alliance for Serbia (SZS) is especially targeted.
The next big gathering is scheduled to take place in Belgrade on Saturday./ibna