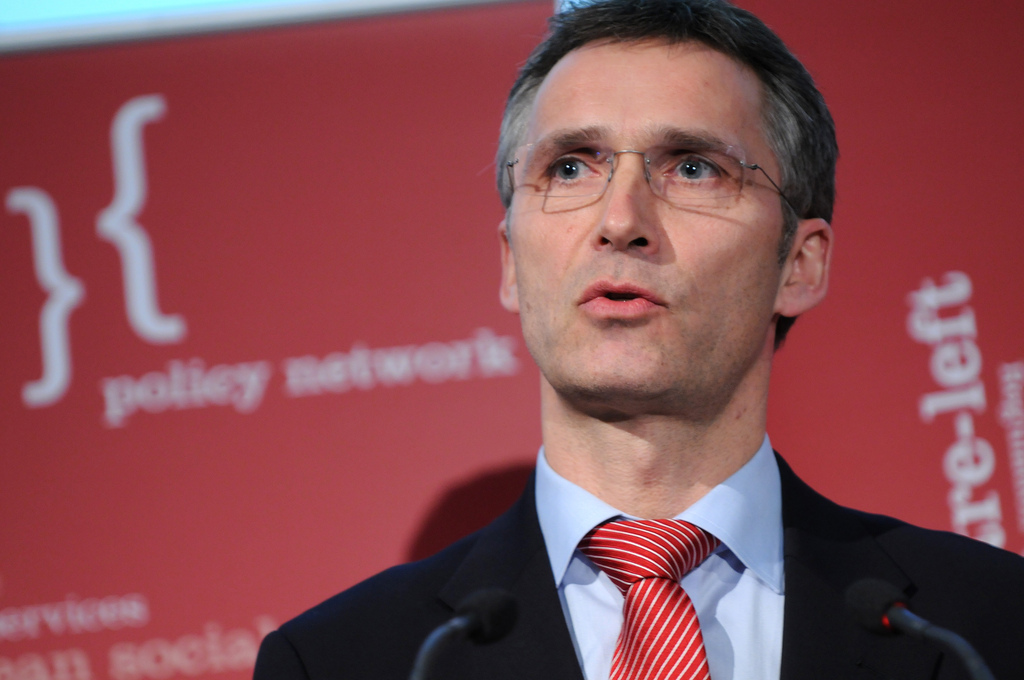 Belgrade, November 21, 2015/ Independent Balkan News Agency
By Milos Mitrovic
The abolishment of the flight restrictions within 25 kilometres air safety zone along administrative border of Kosovo and Serbia were the main news that NATO Secretary General Jens Stoltenberg revealed during his visit to Belgrade this week. Stoltenberg said that this step reflects the quality of the relations between NATO and Serbia 16 years since the restrictions were introduced. NATO 1999 military intervention in Serbia – probably the main reason for the subsequent Serbian persistent military neutrality – was an action against Serbian regime at a time, Stoltenberg said.
NATO head underlined that he respects Serbia's military neutrality.Earlier this year, however, Serbia signed Individual Partnership Action Plan with NATO which provides the highest possible cooperation level between Alliance and a non-member state.
Before his arrival, Serbian media have been stressing that Stoltenberg lived shortly in Belgrade at a time when his father Torvald was Norwegian diplomat in the former Yugoslavia. Last month Torvald Stoltenberg, who was also Norwegian Foreign Minister, became an honorary citizen of Belgrade due to his efforts for reaching the peace in Yugoslavia in 1990s. He is recognized as a good friend of Serbia.
"The limits which have been applied in the parts of Serbian air space don't exist anymore", Stoltenberg emphasized after meeting with Serbian Prime Minister AleksandarVucic. This means, he added, that Serbia becomes fully integrated into Europe's air space. In his words, this step was taken because of Serbia's efforts in normalizing its relations with Pristina.
Stoltenberg recalled that he was not in Belgrade for years and said he was aware of "strong feelings" in Serbia considering NATO. "Our 1999 intervention was not against the people of Serbia, it was about stopping unacceptable act of Milosevic's regime", he said alluding to the former Serbian and Yugoslav President Slobodan Milosevic. "NATO intervention has put an end to years of wars in the Balkans. During the intervention we did our utmost to prevent the loss of innocent lives; every lost life of the civilians was tragedy for which we deeply regret", Stoltenberg explained.
He stressed that KFOR represents NATO's longest peace keeping mission so far. "We stay there", Stoltenberg said, adding, however, that withdrawal would be desirable scenario.
Serbian PM Vucic said that Serbia would continue improving its relations with NATO. He said he was hoping that KFOR would remain in Kosovo in order to protect Serbian churches and monasteries.
On Friday Stoltenberg and Vucic have visited Belgrade's Faculty of Political Sciences and discussed with students at the panel "Security in Europe". According to Politika daily, Stoltenberg was welcomed by applause. "It's sovereign decision of Serbia whether it would become a NATO member of not. I would not speculate about it. But I would like to recall that NATO has excellent relations with its neighboring neutral countries such as Finland and Sweden", Stoltenberg told students.