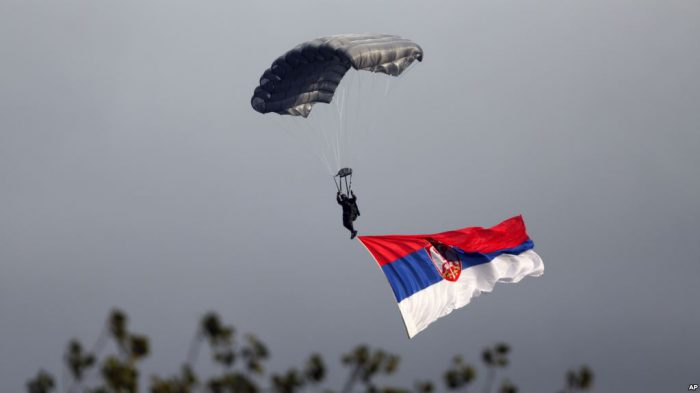 General Tod Wolters, who heads NATO's Allied Air Command, has announced that paratroopers from Serbia and the U.S. will jump together in a joint, (known as) insertion exercise.
As Reuters news agency reported, around 100 U.S. Army members and Air Force personnel will take part in the exercise, following a an invitation by Belgrade.
General Tod Wolters, responsible also for U.S. Air Forces in Europe and Africa, spoke to Reuters: "They will actually get their paratroop wings as a result of these activities. These are confidence-building activities – relationships that will last for a lifetime. And they will certainly enhance the technical expertise of the Serbs."
For the moment, it remains undefined how many Serbs will participate in the drill.
According to Wolters, the tight-rope Balkan balance is a challenge for NATO and the American Forces but closely monitoring the situation and organising such military training events helps a lot.
Nevertheless, the Russian factor and Moscow's reaction remains to be seen. Let us not forget that Russia wants to remain strong in the Balkan region and regards all NATO moves in the area as disturbing and worrying. The main issue here that makes Moscow uncomfortable is the Alliance's possible wish to expand within the former communist 'block'…/IBNA 
Photo (Library): AP