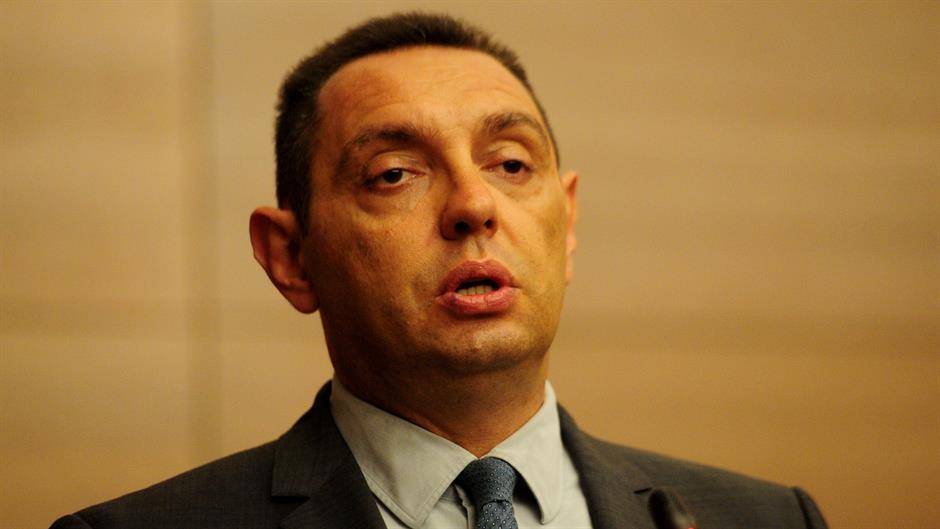 Serbia can be proud because it now has 14 "MiG 29" fighter jets, said defense minister Aleksandar Vulin. He underlined that the country has "the most advanced" aircrafts in the region, useful both for Serbia and neighboring countries.
"Now we have enough warplanes and pilots", Vulin told TV Pink. On Monday, Serbia has officially acquired four "MiG29" fighter jets from Belarus.
In 2012, there were days when Serbia did not have a single operating aircraft, Vulin claimed referring to the period before Serbian Progressive Party led by president Aleksandar Vucic came to power. "We did not have any warplanes that could protect us. Since then, we can be proud on our 14 "MiG" fighter jets. When the upgrade of the aircrafts is completed, Serbia will have 14 jet fighters at four plus level", minister said.
The "MiG" aircrafts acquired from Belarus represent "the crown" of the military-technical agreement between two countries; the cooperation will continue, Vulin stressed, adding that this year Serbia will be the host of "Slavic Brotherhood" exercises in which Serbian, Belorussian and Russian armies will take part.
"There are other countries that would like to get four "MiG" jets. You will agree that we are far away from Belarus and one should consider in which way our interests are interconnected", Vulin said in the interview.
He claimed that Belorussian president Alexander Lukashenko "respects very much" his Serbian counterpart Aleksandar Vucic because the latter "conducts courageous and independent politics, and there are no many presidents of that kind".
"Many officials in the world are directing their countries to some political center waiting to hear something from there. At the same time, Serbia has its own policy, it says what its own interest is, as well as the interest of the international law", Vulin said.
The "Informer", one of the Serbian pro-government tabloids, thanked Lukashenko today on its front-page for the "MiG" jets: "Thank you brother Lukashenko. We got four "MiG29".