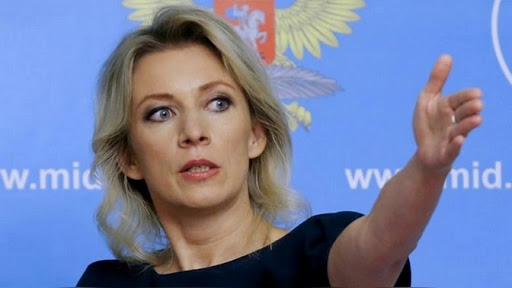 Serbian Foreign Minister Ivica Dacic said today that the move by Russian Foreign Ministry spokeswoman Maria Zakharova was unnecessary and reckless and that it had created unnecessary tension in relations between the two countries.
On her Facebook profile, Zakharova commented on the meeting between the Presidents of Serbia and the United States with an inappropriate photo of the scene from the movie "Basic Instinct".
The Serbian Foreign Minister stressed on TV Happy that it was important that the head of the Russian diplomacy, Sergey Lavrov, was involved, who said that he did not reflect the personal position of the Russian administration, that we are brothers, friends and strategic partners and that we must continue.
"This was an unnecessary and reckless move by Zakharova, which created unnecessary tension in our relations. That is why it was necessary for Lavrov to talk with the president and reduce the tension", Dacic said.
He also said that this should be a lesson to everyone not to "play" with such things, and that the fact and that her announcement had nothing to do with President Aleksandar Vučić but with Donald Trump is a bad translation; "An image is an image" and it provoked negative reactions in Serbia.
"I am pleased, and it is important that Lavrov himself, the first man in Russian diplomacy, was involved in closing the issue", Dacic said.
The Serbian Minister stated that he had called the Russian Ambassador to Serbia, Aleksandar Botsan Harchenko, to the Ministry of Foreign Affairs to ask him orally for an explanation for this move.
"Before the meeting, Sergey Lavrov called me and told me that he had strongly criticized Zakharova, that she had justified herself by saying that she was not referring to Vučić but to Trump. "Zakharova told me that she would apologize, that she did not reflect the personal position of the Russian government, that we were brothers, friends and strategic partners, and that we should proceed further", he said.
He concluded that "it is important for Serbia to continue the co-operation and strategic partnership with Russia, and this was confirmed by President Vučić, who said that there would be no consequences to our relations"./ibna