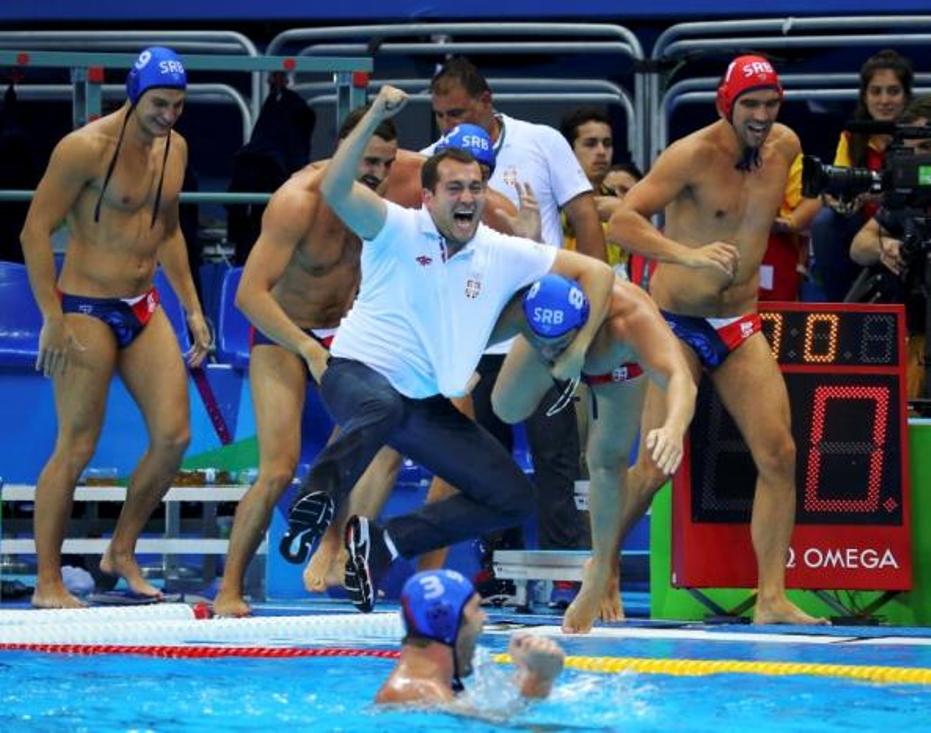 Rio, August 21, 2016/ Independent Balkan News Agency
After winning the European and world championships, Serbia's men's water polo team finally etched itself into Olympic history, winning the country's first gold medal on Saturday at the 2016 Rio Olympic Games.
Serbia defeated the defending Olympic champion Croatia team 11-7 to cap a stunning two weeks of water polo in Brazil. The Serbian players draped the flag over the goal and celebrated history in what is arguably the biggest sport in the country.
Serbia had finished third the past two Olympics and in 2004, Serbia and Montenegro lost in the Athens final. The former Yugoslavia won three gold medals in the sport, but now Serbia is wearing gold.
Dusan Mandic scored four goals to lead Serbia, while goalie Branislav Mitrovic made 12 saves.
Filip Filipovic scored twice and was named the tournament most valuable player.
Sandro Sukno scored three goals for Croatia, which won gold in London four years ago. Javier Garcia Gadea added two goals.
Croatia's Marko Bijac was voted the tournament's top goaltender and made five saves in the final before he was replaced by Josip Pavic after Filipovic scored to make it 8-4 with late in the third.