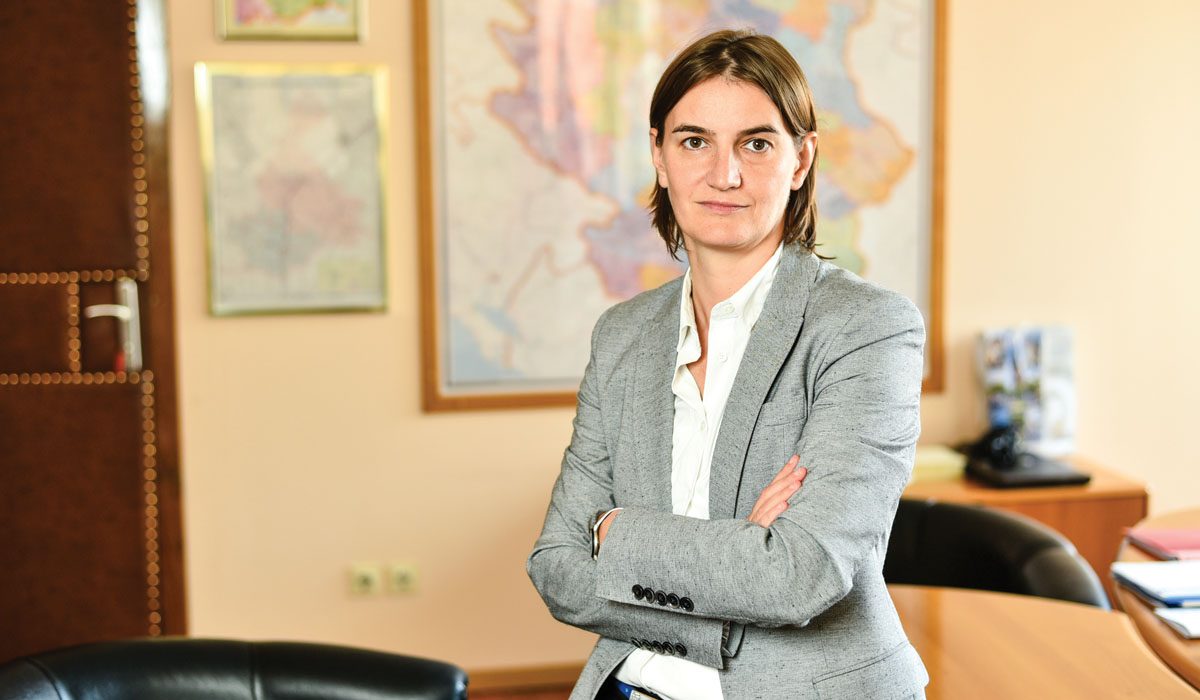 At this moment only Belgrade has the political courage to initiate a serious dialogue on Kosovo, said prime minister Ana Brnabic in an interview.
Brnabic said that she does not know whether the ongoing talks with Pristina are "the final phase of negotiations".
When asked by Vecernje novosti daily if negotiations make sense, taking into account that "most powerful countries of the West" demand from Serbia not to obstruct Kosovo's UN membership, the premier responded positively.
"Some countries do hold such a stance; on the other hand, there are five EU members which do not recognise the independence of Kosovo and Metohija, and most of the people on earth did not recognise it", Brnabic said adding that in the last 12 months five countries have withdrawn their decision to recognise Kosovo.
She put emphasis on the need for a "responsible policy". Everything should be done in order to reach a compromise which would provide long term security, stability and safety for the generations to come, Brnabic said.
"We do not want to go to wars any more", she stressed.
Due to the fact that the dialogue between Belgrade and Pristina takes place under the auspices of the EU – and Serbia's strategic goal is to become an EU member – the PM does not see, as she said, the need for the involvement of third parties.
"However, if the United States are going to get involved, on Pristina's demand, there should also be place at the negotiating table for those big powers which have not recognised the independence of Kosovo, and which protect international law – namely Russia and China, for instance", Brnabic explained.
She admitted that the citizens of Serbia may rebuff a solution on Kosovo in a referendum. "But I think that people should take responsibility for its own future, and for the future of its children. When and if we reach some mutually acceptable compromise at the table, especially acceptable for Serbia, I believe that people will be on the side of its president and government", Brnabic elaborated…. /
IBNA