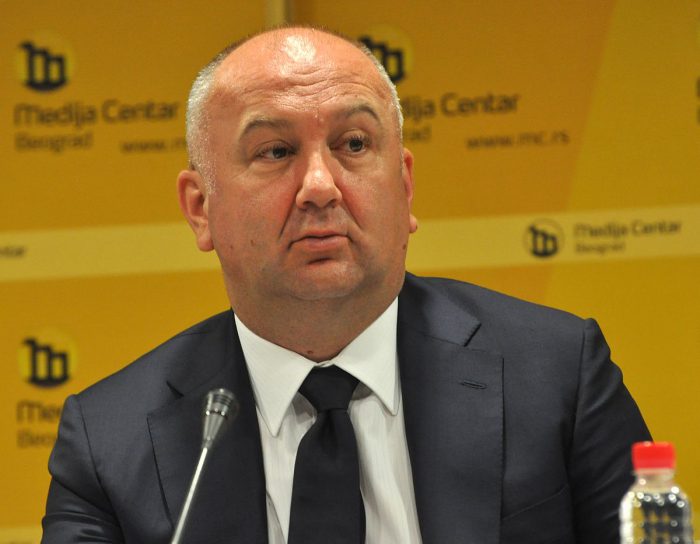 The arguments which suggest that Serbia is stretched between the eastern and western powers in its foreign political orientation are false, Nenad Popovic, Serbian minister without portfolio has claimed. Among these arguments is the one on "two chairs" presented by Brian Hoyt Yee, American official, during his recent visit to Serbia, Popovic told Blic daily. Popovic underlined that, according to the international law, all countries are equal regardless of their territorial size and population.
"The countries which aspire to become European Union members have to show that decision clearly. You cannot seat on two chairs, especially if they are so far away", Brian Hoyt Yee, US deputy assistant secretary of state, said in Belgrade last week alluding to the current state of the relations between West and Russia.
Yee's statement was the latest example of the growing frustration of the US and EU over Serbia's unwillingness to follow their positions in relations with Russia. Serbia has not imposed economic sanctions against Russia, unlike the US and EU; at the same time, Moscow supports Serbian constitutional positions on Kosovo.
Alongside with the principle of equality of all countries, a "far more profound principle of our people" is being ignored, Popovic said commenting Yee's remarks.
"We have always wanted free and independent state. That does not mean that we do not understand world politics, it's relations and rules. However, when it comes to the most important national issues, we have only our Serbian chair and Serbian interests. Hence, there are no two chairs, we are not stretched between the other powers and their interests. We rather believe that both the cooperation with Russia and the defense of our territorial integrity in Kosovo – alongside with the reliance on those countries which support that defence – represent the legitimate position of Serbia; as free people with an independent state we will adhere to this position", Nenad Popovic concluded…/IBNA
Pictured: Nenad Popovic