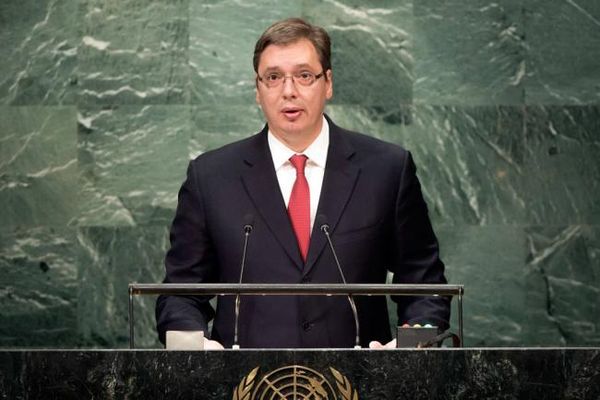 Serbia protects its freedom, independence and sovereignty; it respects the principles pf democracy and it will never give up from its military neutrality, because such politics is the politics of peace – president Aleksandar Vucic said in his speech at the United Nations General Assembly session on Thursday.
Vucic has stressed that Serbia is "a committed partner of the Western countries" and that the country "strives to improve the relations with the United States". However, the president added that Serbia also wants "the best possible relations" with Russia and China.
A significant part of his speech was dedicated to the Western Balkans region. According to Vucic, "the precondition number one" for the development and progress of the countries in the region is preserving the peace and stability. In his words, the reputation of Serbia at the international stage grows; Serbia would also support the strengthening of the UN's role in the world, Vucic went on.
Serbia's head of state indirectly alluded to some previous speeches at the current session, obviously including the one made by US president Donald Trump on North Korea nuclear program. "I would not recommend that kind of approach". Without giving any details, Vucic has assessed the current situation as "difficult" and "even worse than a year ago".
Referring back to Serbia, he said that his country "wants to understand the world even when great powers do not share our position or vice versa". Vucic, according to his own words, has no personal need to "subside" to Serbian people because "all political battles have already been already won".
He emphasized the need to focus on the Balkans as a whole, and especially on its western part. "Without a common and wider picture we will not be able to resolve our problems", Vucic concluded./IBNA