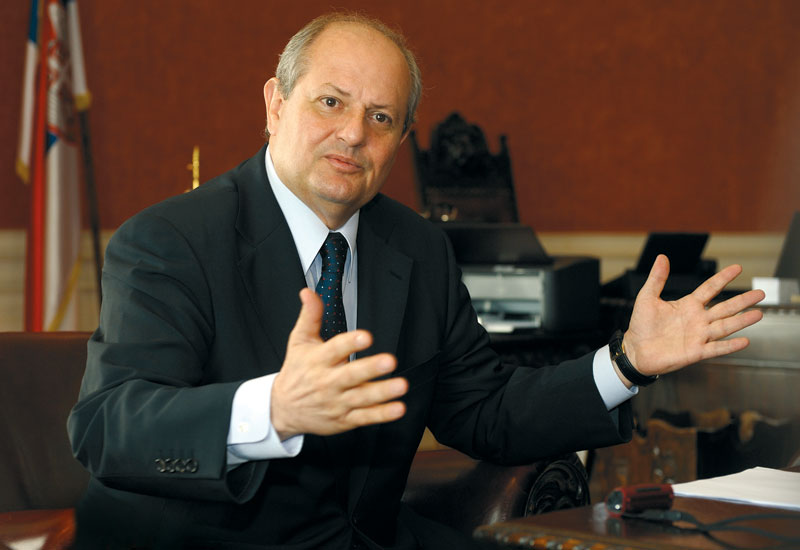 By Clive Leviev-Sawyer of the Sofia Globe
Serbia, which began European Union accession negotiations on January 21 2014, has welcomed the offer of assistance from Bulgaria in the process, it emerged after a meeting between the foreign ministers of the two countries on January 23.
The visit to Bulgaria's capital Sofia was among the first by Serbian foreign minister Ivan Mrkić after the start of the EU membership talks between Belgrade and Brussels.
Mrkić said that the Serbian government was very determined and hopes to achieve full membership of the EU in the shortest period possible.
He said that as a new member state, the support of Bulgaria – which joined the EU in January 2007 – was valuable because it had fresh expertise in negotiations.
A memorandum of cooperation in the European integration process is to be prepared, to enable Bulgaria to provide the necessary assistance on specific chapters.
The two foreign ministers discussed the possibility of soon holding an intergovernmental meeting within which to sign a number of agreements on the legal basis between Bulgaria and Serbia.
In late February, a meeting will be held of the Joint Intergovernmental Commission for Economic Cooperation.
Negotiations are at an advanced stage on the signing of a Treaty of Friendship , Cooperation and Neighbourly Relations.
According to a statement by the Serbian foreign ministry, the two ministers recognize the existence of a common vision of the two parties on the strengthening of peace and stability in South Eastern Europe through the European integration process and commitment to common European values and principles.
To this end, the two ministers expressed determination to promote good neighbourly relations in the region, the statement said.
The two foreign ministers agreed to invest joint efforts to further improve cooperation in economy, trade, energy, transport and infrastructure, and pledged to create a favourable and mutually beneficial conditions, in accordance with their national legislation, for citizens, communities, and economies of the two sides, especially in the border areas, the statement said.
The ministers emphasised the need to strengthen cross-border co-operation in order to achieve comprehensive and timely resolution of all social and economic hardship of citizens on both sides of the border area. To this end, the two ministers agreed to continue the joint political, economic and social project-oriented activities.
They also agreed on strengthening the partnership between Serbia and Bulgaria in deepening cultural exchanges and expressed the desire to jointly commemorate historical anniversaries that are important for both countries.
Relations between Bulgaria and Serbia have never been at a higher level, and the political dialogue has never been more active, Bulgaria's Kristian Vigenin said
Judging from the exchanged visits since the beginning of the mandate of the current Bulgarian govern, we can say that there is hardly any other country with which we have started such intensive relations, Vigenin said.
"We are glad that you have started EU accession negotiations, as it opens new opportunities for co-operation," he said.