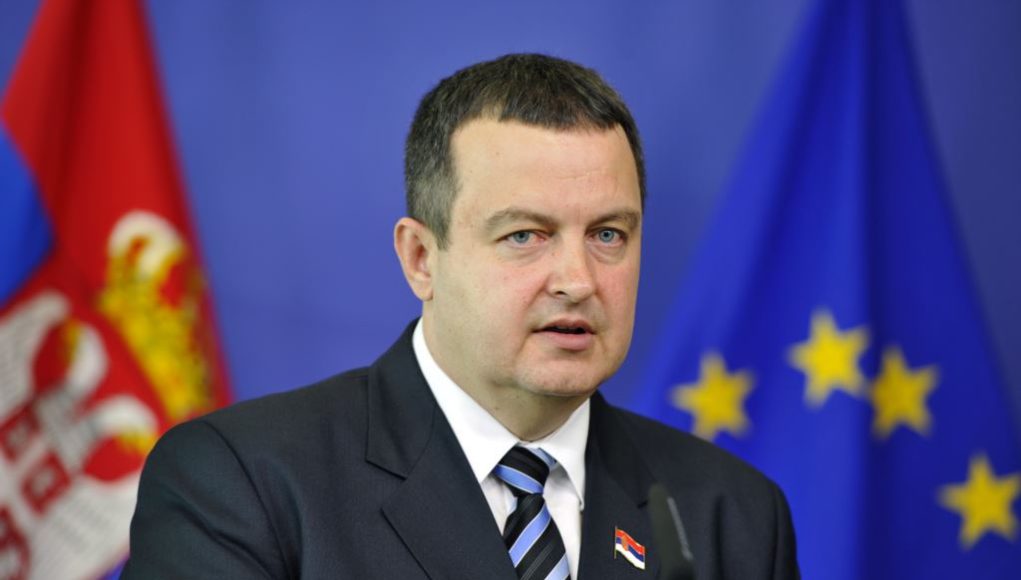 Serbian Foreign Minister Ivica Dačić said today that whether the meeting between the Belgrade and Pristina representatives at the White House would be a major step forward or a breakdown of the dialogue depends on what one expects from the meeting, stressing that Serbia is there for agreement and negotiations, but not for an ultimatum.
"The pressure on the state and on the person personally will be great, with blackmail, threats to his future and the whole state, but I also know how Aleksandar Vučić reacts to that. Therefore, I do not advise anyone to follow the ultimatum method in the case of Serbia and Vučić, because it is not the way to solve the issue; we are all in for talks and agreements, but we do not accept ultimatums", Dačić said.
Dačić told RTS that, during the preparation of the meeting, they only talked about the formation of the economic framework, that is, the infrastructure, the introduction of the free movement of goods, people, capital, noting however that surprises were possible.
"If one expects a spectacular meeting, for the story of the situation to appear in the political context, things are unprepared. If anyone believes they will exert pressure on Serbia through a hidden agenda, if that happens, President Aleksandar Vučić, I am sure, will respond in the way that suits best for the state and the national interest", Dačić said.
Stating that the political agreement has not been prepared, Dačić said that Vučić also expects surprises at the meeting, but that the Kosovo issue can only be resolved through compromise.
The Serbian Foreign Minister also said that Jared Kushner, Donald Trump's son-in-law and close associate, would be at the meeting, while it was announced that US Vice President Mike Pence or President Donald Trump himself could attend the finalization of the agreement on the economy.
Dačić pointed out that EU countries are not positive about what the United States is doing because they believe that the EU should do it instead.
"On the other hand, Serbia can not fix things in the international order; we will participate in all activities related to resolving the problem, we all know that Brussels is mediating in the dialogue between Belgrade and Pristina, according to the resolution of the UΝ General Assembly, but the solution must also pass through the UN Security Council", said Dačić.
As he said, earlier they did not go to Washington to talk, but only to add pressure on Serbia to recognize Kosovo and now they will seek a compromise. /ibna