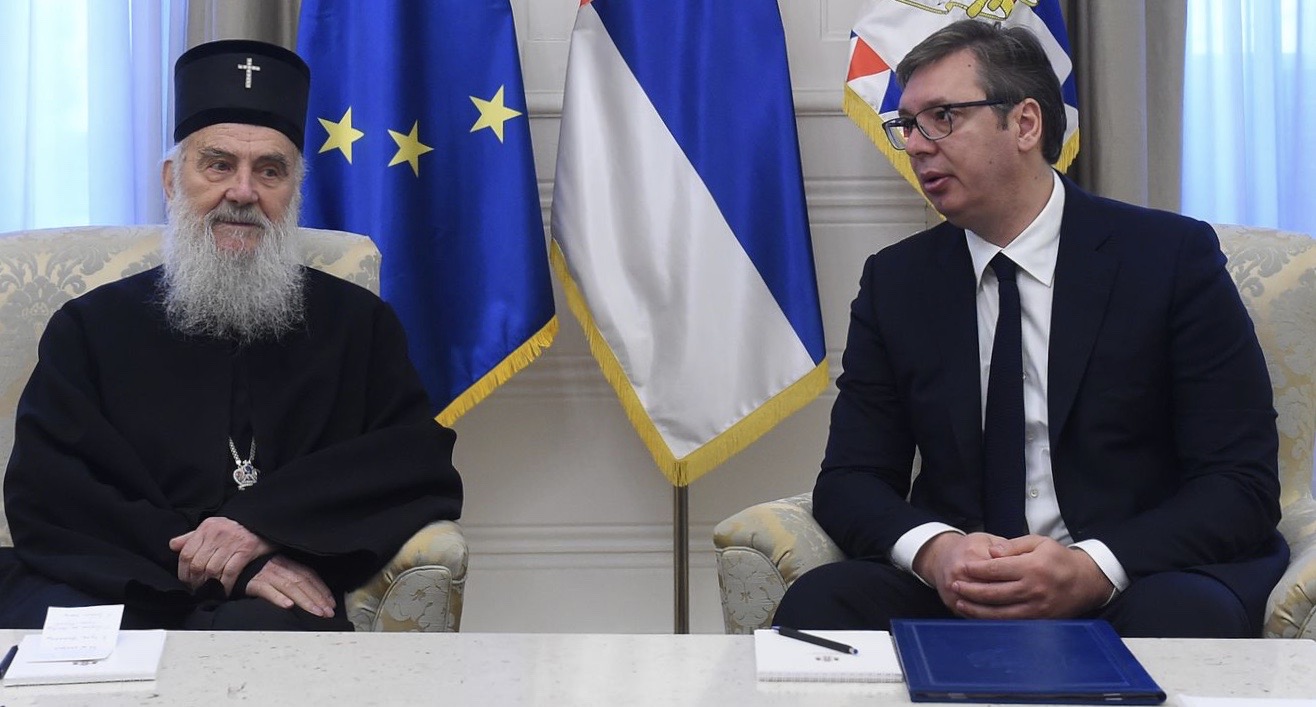 The President of the Republic of Serbia, Aleksandar Vučič, stated today that he had a conversation with the Patriarch of Serbia, Mr. Irenej, about the situation in Montenegro and the region.
"We talked about the relationship between the state of Serbia and the Serbian Orthodox Church. With respect for each other, understanding each other's needs and having a good dialogue on all important and fundamental issues for our people", Vučič said.
The Serbian President noted that the state fully understands the position of the Serbian Orthodox Church on the situation in Montenegro, but that it must be a little more careful, because, as he said, as we do not want to do in Montenegro what they did to us.
"It is very important for us that Serbia and Montenegro are the closest countries, but they need to understand how painful this is for us. We Serbs want only one thing, for them to be themselves. They kept their identity there for centuries. We will do what we can, respecting the state of Montenegro, the state and its independence", he said.
The Serbian President noted that some in the Montenegrin leadership, when addressing foreign audiences with allegations that Serbia is interfering in internal affairs, forget that they themselves intervened in the most brutal way, not only in Serbia's internal affairs, but destroyed its territorial integrity and international law, by recognizing Kosovo.
"For us, the fact that politics is interfering in the Church organization is very interesting, because we are not doing that; I don't think this is right for Montenegro either", said the Serbian President.
President Vučić said that Serbia has decided to help all Serbian organizations in Montenegro, both scientific and cultural.
"We are helping more than ever and I am very happy that our help will be even greater. We will fight for the rights of our people, democratically, without violence, and we will do our best to stand by our own, the Serbian people in Montenegro", President Vučić stressed./ibna