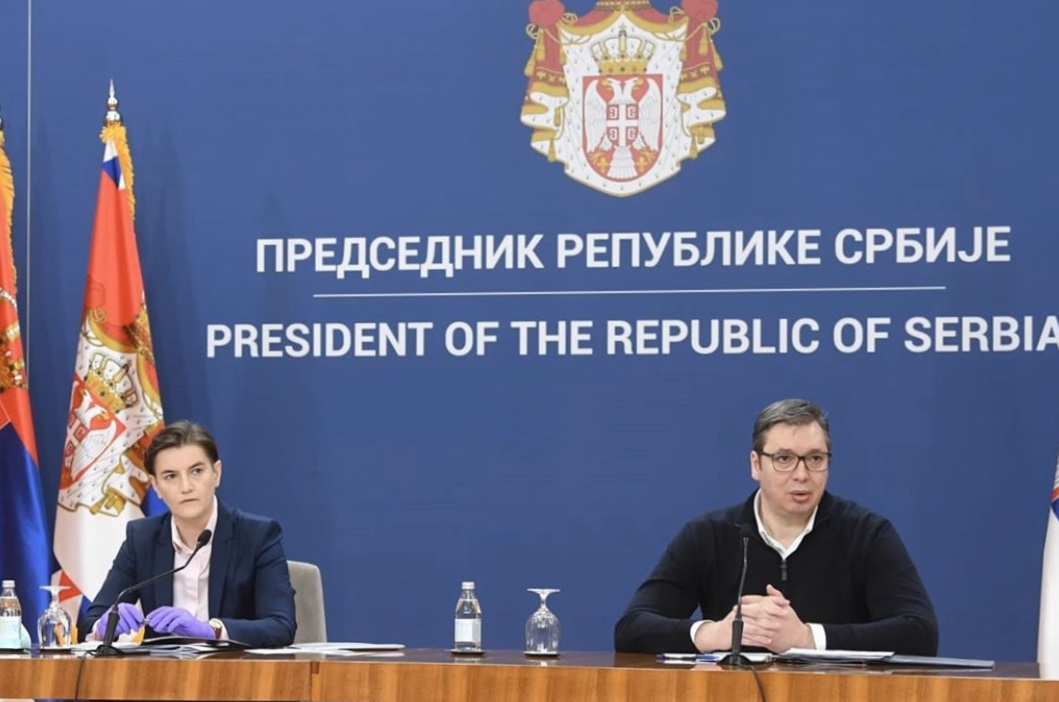 During the daily update on the outbreak of the COVID-19 epidemic, Serbian President Aleksandar Vucic announced that, according to the health services, there were 528 confirmed cases in the country; 8 people have died, while 302 patients remain hospitalized.
The average age of those who have died is 66 years, while the average age of all patients is slightly lower.
"Today is probably the most difficult day for Europe because of the many deaths in just one day recorded in Italy (969), Spain, France, Germany", Vucic said.
"Based on the numbers you see, things will not be getting any better over the next two or three weeks; we expect our numbers to rise. More extensive tests are being carried out and our hospitals are increasingly crowded", Serbian President Aleksandar Vucic added, kicking off his speech tonight.
"We are not going to take any tougher measures and lock down cities just yet. We are approaching the period during which we will have up to 30 deaths per day, and this number will only go up. We are lucky to have only one person die in the last 24 hours. We have more residents than other countries in the Balkans", Vucic noted.
Commenting on the problem of supplying healthcare equipment, he said, "We had 20,000 epidemiological masks last night. We will be equipped with 15 million epidemic masks in the upcoming days; tomorrow you will have millions of them". He went on to note that "as for respirators, there is worldwide piracy and it does not matter whether you have signed a contract or you have paid for them. Once they get a higher price, they'll sell them at that higher price. You can only be sure when you get your hands on them", he stressed explaining the situation across the world around the supply of medical equipment.
Serbia has entered the fourth week of its fight against COVID-19 with 528 infected people so far out of the 1,715 tested at the Torlak Institute's National Reference Laboratory in Belgrade. /ibna