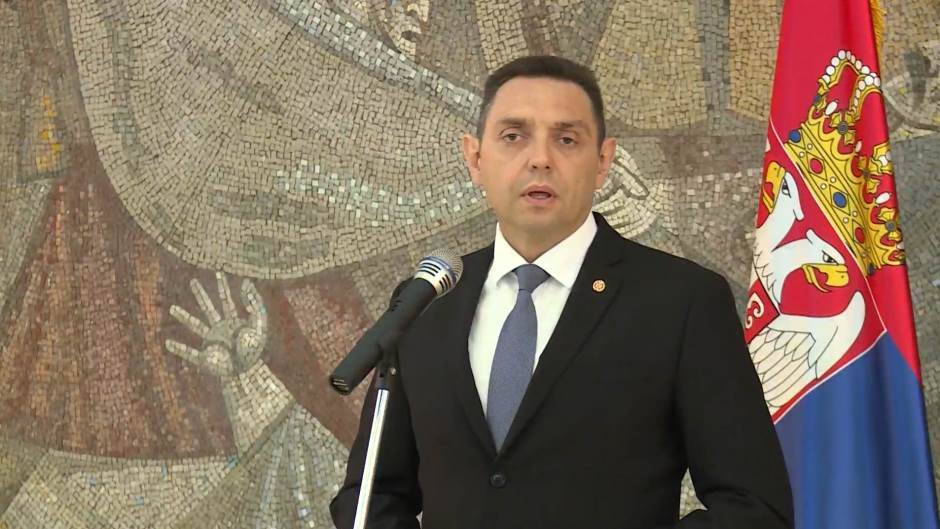 Serbian Defence Minister Aleksandar Vulin launched a fierce attack on Albanian Prime Minister Edi Rama, who has been in Kosovo since Monday for a two-day visit. A visit that took place shortly after the Special Prosecutor announced that Kosovo President Hashim Thaci and former Parliament Speaker Kadri Veseli were accused of war crimes and crimes against humanity.
What drew Vulin's ire was the publication of a video where the Albanian Prime Minister accuses Serbia of war crimes committed in Kosovo.
"If Edi Rama had ever been honest enough to read Dick Marty's report, he would have known that the organs removed from the abducted Serbs from Kosovo and Metohija and then sold took place on Albanian soil where he is prime minister. He would also know that the kidnappings of Serbs, the killings of their political opponents among Albanians, the killings and torture of Roma, Montenegrins, Bosnians, were organized and approved by Hashim Thaci, Kadri Veseli and many other UCK terrorists", reads a statement posted on the Defence Ministry's website by Aleksandar Vulin.
"Rama likes to talk about reconciliation, but only if it means punishing Serbs and keeping silent about the creation of a Greater Albania", Vulin continued.
Concluding his statement, the Serbian Defense Minister stressed that "President Vučić is the only President in the Balkans who sincerely wants peace. I do not believe that his wishes are the same as those of Edi Rama. I don't know if the war crimes tribunal set up under the so-called Kosovo law will really judge Serb killers, but I know that the evil of Albanian terrorists can no longer be hidden and Rama's friendship cannot be trusted", Aleksandar Vulin noted./ibna