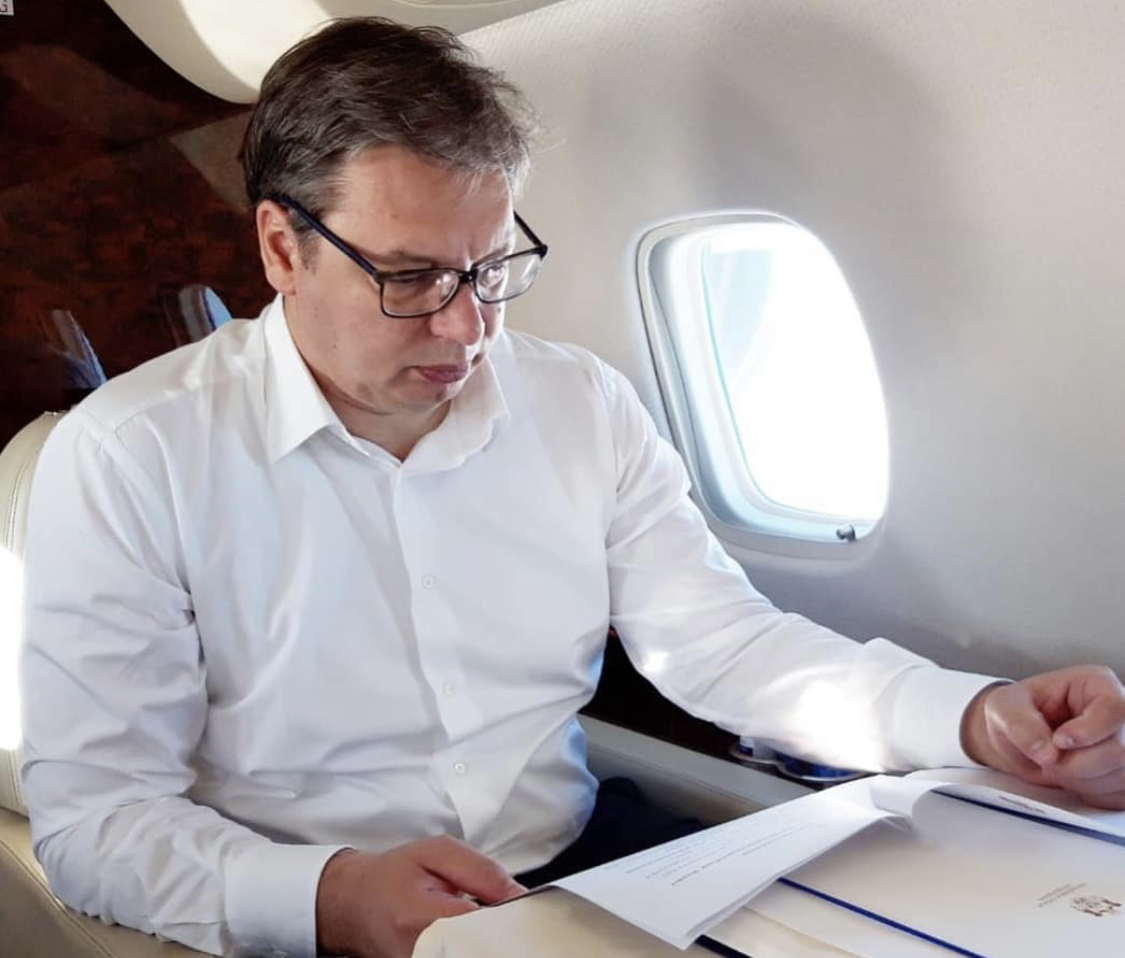 Serbian President Aleksandar Vučić will pay a working visit to the EU HQs on April 26, according to Tanjug News Agency reports from Brussels.
The purpose of the visit and the talks Aleksandar Vučič will hold with high-ranking EU officials will be to accelerate Serbia's European integration.
The President of Serbia is heading to Brussels at the invitation of Head of European Diplomacy Josep Borelj, who will organize a working lunch for the High Delegation from Belgrade.
Prior to this, President Vučič is scheduled to meet with European Commission President Ursula von der Leyen and with the Commissioner for Enlargement Oliver Varhelyi.
Tanjug sources in Brussels say that the agenda of the talks includes the implementation of a new methodology for accelerating the process of Serbia's accession, development plans in Serbia envisaged by the European Economic and Investment Plan, but also the fight against the pandemic and the vaccination strategy in the area.
In the context of the preparations for the Serbian President's visit to Brussels, Serbian Ambassador to the EU Ana Hrustanović met with EU Special Representative for the Belgrade-Pristina Dialogue Miroslav Lajcak.
The meeting with Lajcak is also on President Vučić's agenda of his visit to Brussels, with whom he will discuss the continuation of the EU-mediated normalization process between Belgrade and Pristina.
The EU calls on Pristina to return to the negotiating table as soon as possible, insisting on "continuing the dialogue" and noting that a change of government in Pristina will not affect the existing framework of the negotiating process. /ibna