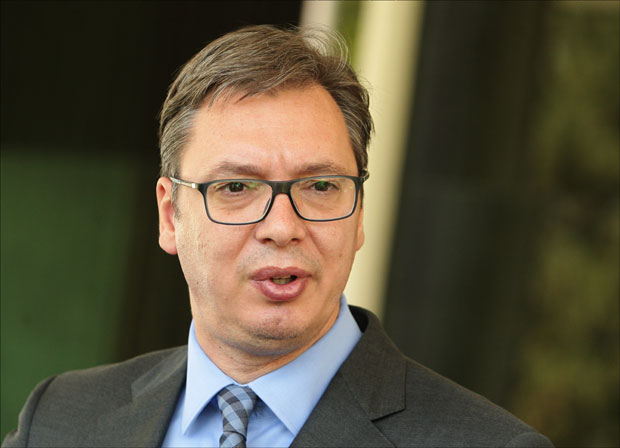 "I have scheduled a meeting for Tuesday to sit down and discuss all issues with those interested in the elections", Serbian President Aleksandar Vucic said shortly after his meeting with the Crisis Directorate responsible for addressing the coronavirus impact.
"I have invited all interested parties; there will be two delegates I guess, with which there will be an open conversation to see what we have to do about the elections", Vucic announced, noting however that other things were more important at the moment, like safeguarding everyone's health.
To a question regarding whether the country would declare a state of emergency, Vucic did not rule out the possibility.
As he explained, the state of emergency is declared when the Minister of Defense sends such a request to the Supreme Commander, who then hands it on to the Serbian Parliament.
"I am not ruling out such a possibility. But you know what that means; no more cafes, bars and much more; just the army out in the streets and at the border", the Serbian President underlined.
Coronavirus
As for the coronavirus pandemic, six new cases were confirmed today, raising the number to 41. /ibna