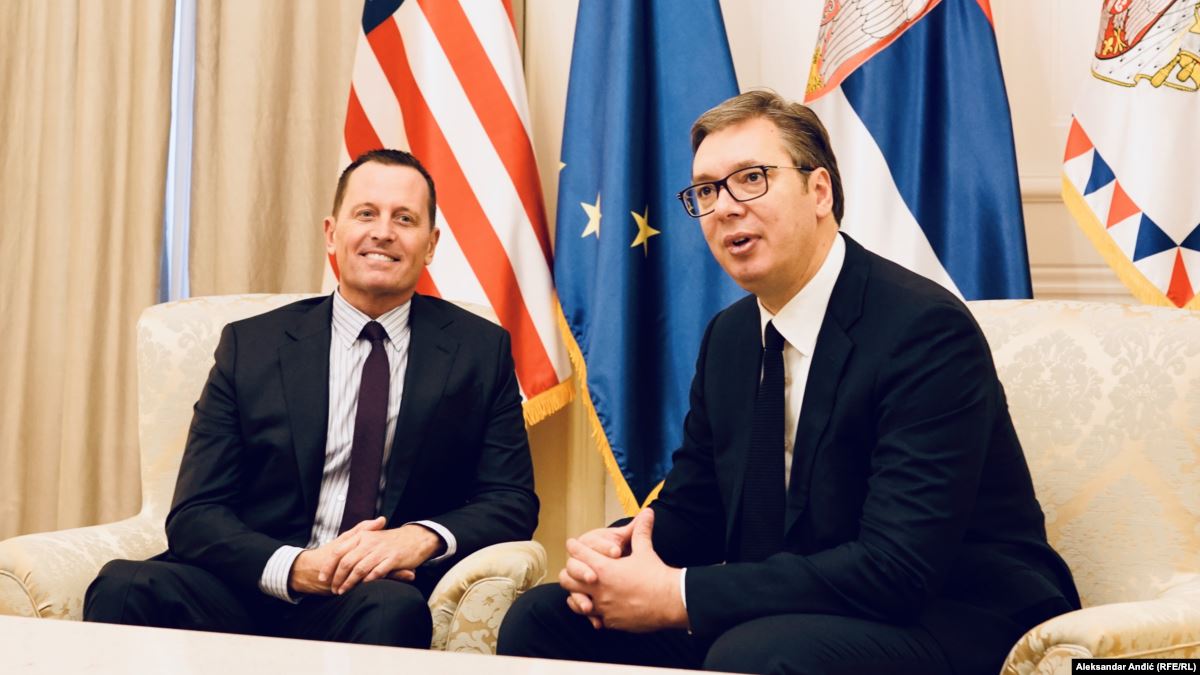 Serbian President Aleksandar Vucic will meet with the US Special Envoy for the Belgrade-Pristina dialogue, Ambassador Richard Grenell, in Munich tonight.
On the eve of his trip to the Bavarian capital, where he will attend the 56th Munich Security Conference, Vucic announced the meeting with the US diplomat, as well as the possibility of signing an agreement to establish a rail link between Belgrade and Pristina, provided all the details have been agreed.
The Serbian President did not elaborate on what else could be on the table with the US diplomat.
However, Kosovo's President Hashim Thaci will also be in Munich, while the new Prime Minister Albin Kurti might also be there as well, seeking to end his role in the Belgrade Pristina dialogue and replace him as chief negotiator, adopting a harder line.
The Vucic-Grenell meeting will not be the only contact of the Serbian President in Munich, as a series of contacts have been agreed, as strong players of the European and North Atlantic elite have been gathered in the German city.
The presence of officials from the most important centers of international power and decision-making makes this year's Munich forum on Serbia a kind of "checkpoint", mainly in the process of resolving Belgrade-Pristina relations, as well as its European outlook.
The Serbian President will have the opportunity to hear the official and "informal" positions of those who have an involvement in Serbia's issues with Kosovo.
According to the schedule of meetings, which is constantly being shaped, Vucic will meet with US Deputy Assistant Secretary of State for European and Eurasian Affairs Philip Reeker, as well as some prominent US Senators.
The Serbian President will also hold talks with Johann Wadephul, head of the Western Balkans Task Force in the German Bundestag, as well as German Chancellor Angela Merkel's adviser on foreign policy and security, Jan Hecker.
Meetings with German officials take place at a time when Berlin has sent a clear signal to participate in the process of resolving the Kosovo issue, and these meetings are a good preparation for Vucic's meeting with Merkel.
Vucic is also expected to hold talks with Chinese Foreign Minister Wang Yi, as well as with representatives of many European countries, as well as with Johannes Hann, head of the European Commission for Budget and Administration.
Atlantic Council Executive Director Damon Wilson and Richard Moore, political director at the Foreign Office, are also on Vucic's list of bilateral meetings in the Bavarian capital.
The Serbian President will also participate in the Balkan Security Roundtable "Coordination, Cooperation, Integration, Encouraging Western Balkan Countries", as well as in a group of investors.
Sources note that talks in Munich could indicate the direction of the process of resolving the Kosovo issue in the coming period./ibna