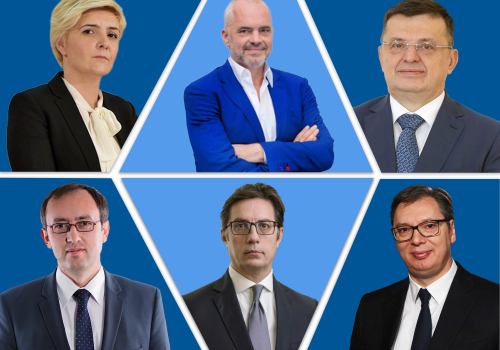 On Wednesday, Serbian President Aleksandar Vucic will attend the summit of the Atlantic Council in Washington, along with other Western Balkan leaders.
The aim of the summit is for regional leaders to reach an agreement on bold, practical actions to improve regional economic cooperation, as well as to help the region address the devastating effects of COVID-19, with greater opportunities for economic growth.
According to the Atlantic Council, the agreement will demonstrate the commitment of leaders to encourage economic growth by achieving the free movement of goods, people and services across the region's borders, and the measure will launch a major project to attract foreign investment and the acceleration of the effective use of corona recovery funds.
In addition to Vucic, the meeting will be attended by the President of North Macedonia Stevo Pendarovski, the Prime Minister of Albania Edi Rama, the Minister of Economy of Montenegro Dragica Sekulić, the President of the Council of Ministers of Bosnia and Herzegovina Zoran Tegeltija and the Prime Minister of Kosovo Avdullah Hoti, as well as by Atlantic Council Executive Vice President Damon Wilson. /ibna