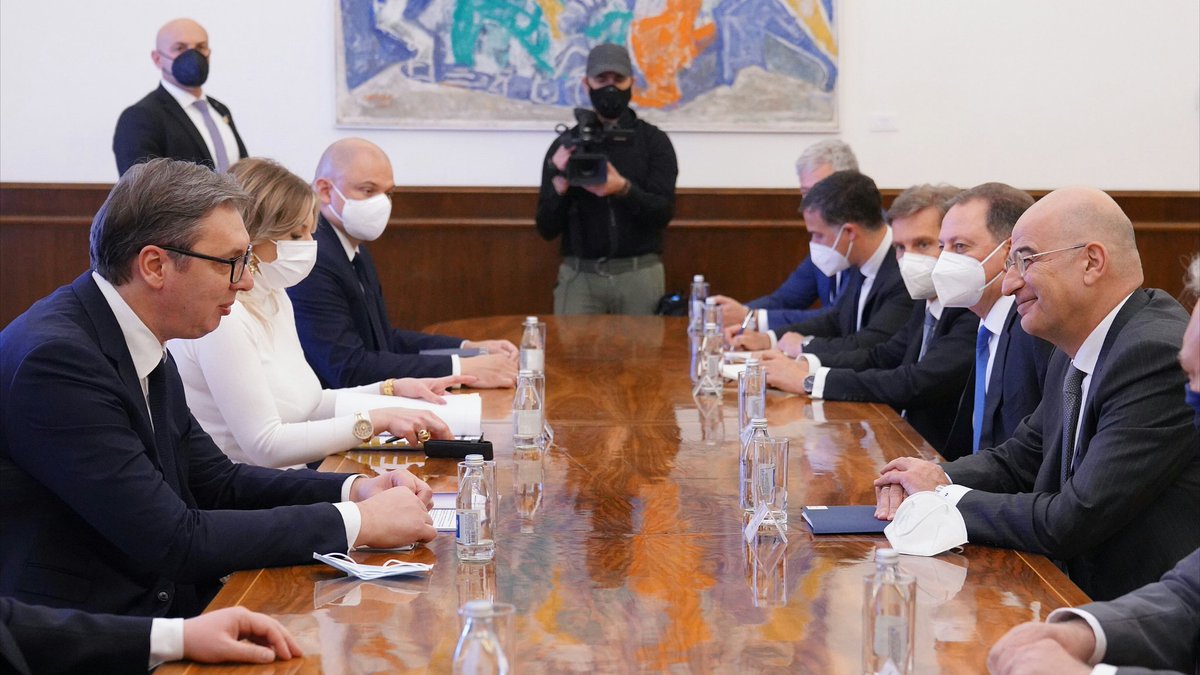 Serbian President Aleksandar Vučič thanked Greek Foreign Minister Nikos Dendias for the continuous Greek support to Serbia in its process of European integration, as well as for the country's intensive participation in the EU with the aim of implementing a more active enlargement policy.
Vučić pointed out that Serbia highly appreciates the authorities and the well-known Greek position on this issue, as well as its active commitment to accelerating the process of European integration of Serbia, but also of other countries in the region.
Commenting on the continuation of talks between Belgrade and Pristina, Vučić stressed that reaching a compromise solution is the only way to achieve lasting peace and stability in the region, according to the Serbian President's press office.
Vučić welcomed the upward trend in relations and co-operation between Serbia and Greece, which have reached an all-time high and are of a strategic partnership nature, underlining that Greece remains one of the largest investors in the Serbian economy with around 2 billion euros in investments in various sectors.
Dendias stressed the Greek position that the accession of all Southeast Europe countries to the EU as soon as possible is the only real guarantee for lasting and sustainable stabilization of the entire region.
The Greek minister congratulated Serbia on the extremely successful vaccination effort, adding that he expects this to create conditions that will allow Serbian tourists to travel in the coming tourist season, while respecting the epidemiological measures. /ibna