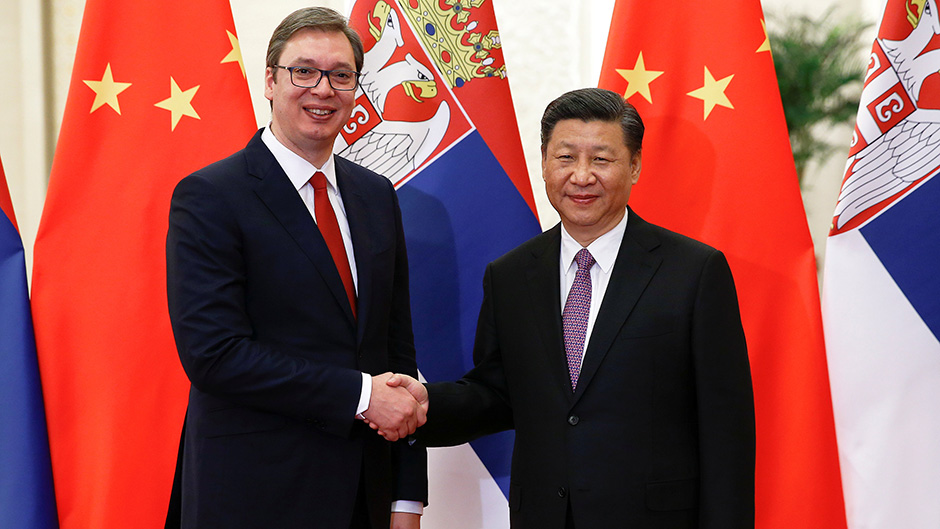 Serbian President Aleksandar Vucic and President of the People's Republic of China Xi Jinping had a phone conversation.
During their talks, the Serbian President thanked the People's Republic of China for the country's decision to help Serbia tackle the coronavirus crisis, as well as for providing brotherly care to the citizens of Serbia.
He also thanked him for the donation of two COVID-19 laboratories operating in Belgrade and Nice, which will undoubtedly contribute to the successful fight against the pandemic in Serbia, while he asked President Xi that he helped Serbia obtain the necessary medical equipment required to combat the virus.
President Vucic also stressed that Serbian citizens were particularly moved by the enormous interest and solidarity shown by the Chinese people reflected in messages of support, as well as in donations delivered through Serbian diplomatic missions to Beijing and Shanghai, which speak of very close relations and a steel friendship between the two nations, despite the geographical distance.
He added that he believed that, with the help of a strong Chinese state, Serbia and the world could defeat the novel coronavirus, noting that he hoped cooperation would continue through the 17+1 scheme and the Belt and Road initiative, as well as with the upcoming visit of the Chinese president to Serbia.
President Xi expressed hope that he would soon see President Vucic in China and also confirmed his official visit to Serbia.
The Chinese President wished the Serbian President personal happiness and continued success in the country's governance, adding that China and Serbia would manage to overcome all the economic difficulties that would arise as a result of the pandemic crisis. /ibna