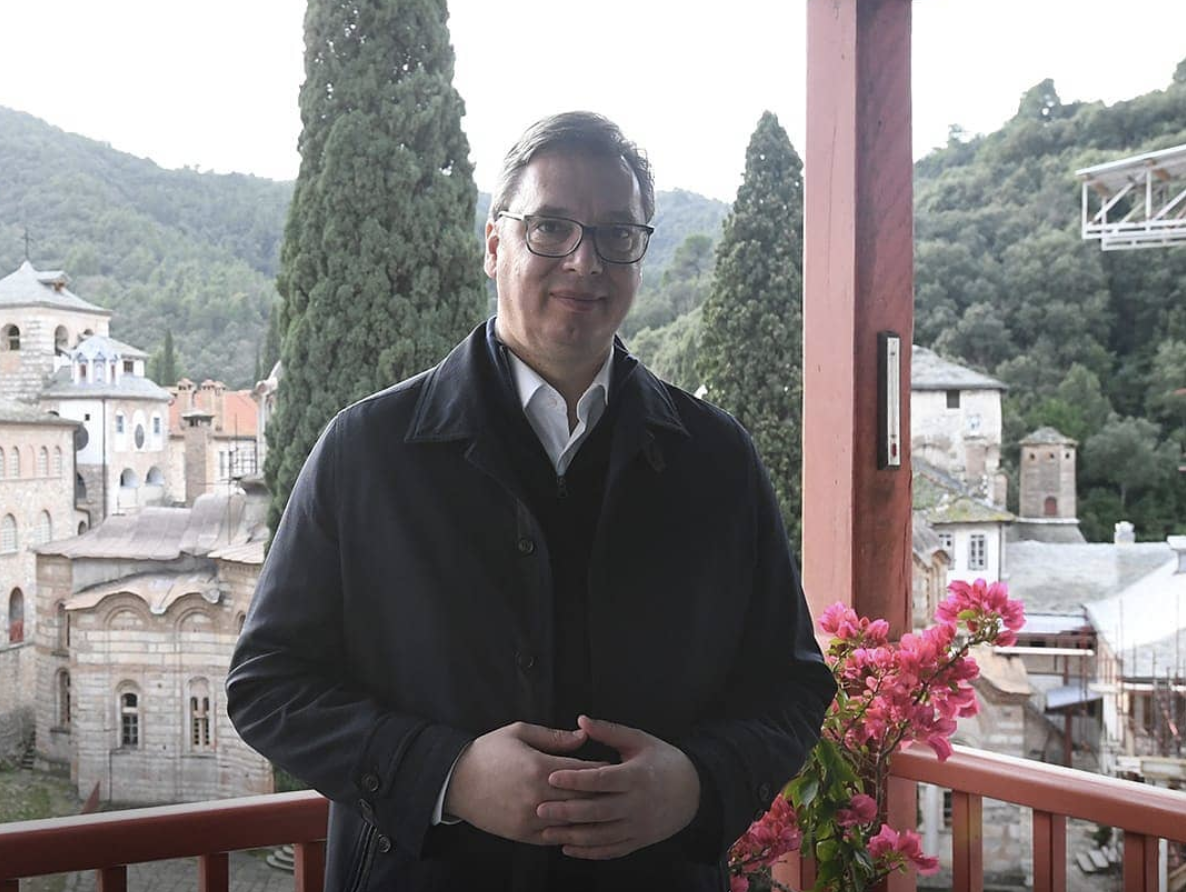 Serbian President Aleksandar Vucic spent Christmas in Greece and the monastic state of Mount Athos, which according to the Julian Calendar is celebrated on January 7th.
The Serbian President arrived at the Holy Monastery of Chilandari on Mount Athos on Christmas Eve, January 6, and stayed the next day.
Serbian President Aleksandar Vučič posted a video of his Christmas trip to Mount Athos and the Serbian Monastery on his Instagram account.
"It was wonderful to visit the monastery of Chilandari and the fraternity of the monastery at Christmas, the happiest holiday of Orthodoxy. "I learned a lot and saw a lot, but I believe I received reinforcements and a special strength to fight for our Serbia – to make Serbia more successful, even stronger, to protect our national interests", Vucic wrote in his video post.
The Serbian President participated in the Christmas services with the Abbot of the Monastery Archimandrite Methodius, while it is the first visit of the Serbian President in the last two decades./ibna