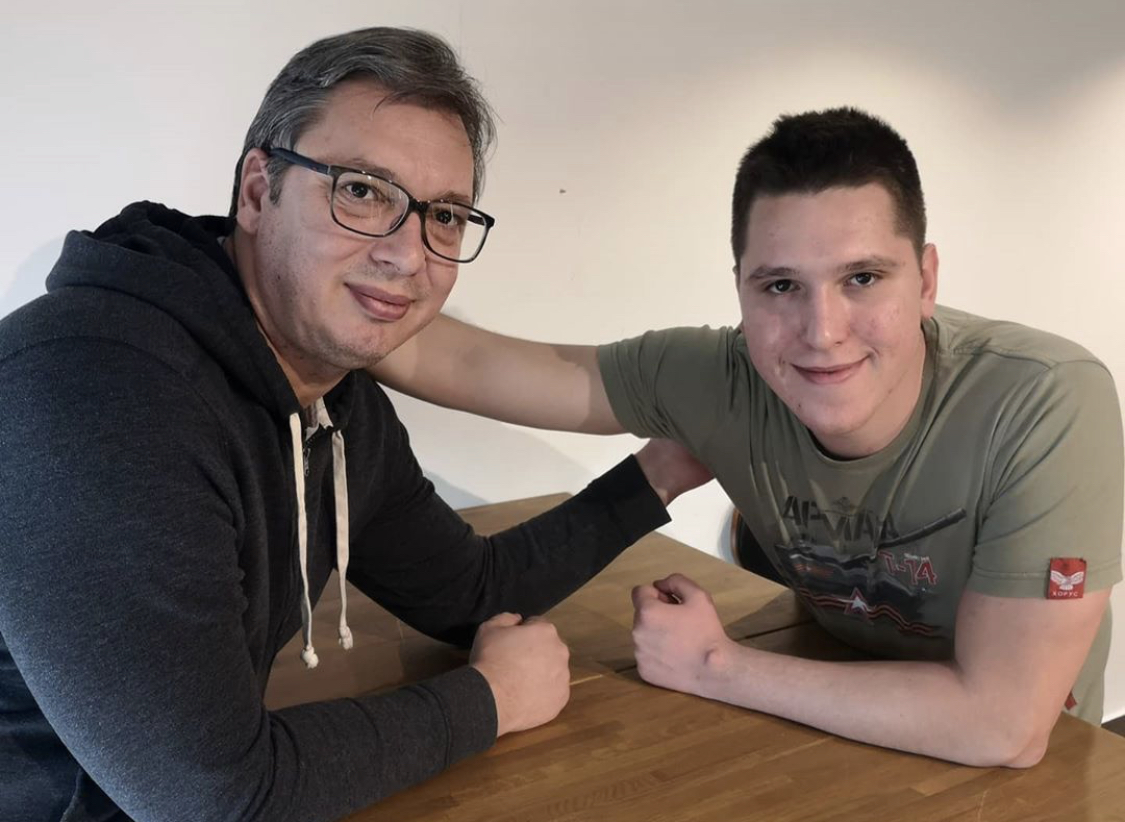 Serbian President Aleksandar Vucic posted a photo with his son Danilo on his personal Instagram account, who was tested positive for coronavirus.
In his post, Vucic writes, "With my son Danilo, for the first time in a while. Surrender was never an option".
On 8 April, the President of Serbia announced that his son had been infected with COVID-19.
Danilo Vucic underwent treatment at the Infectious Diseases Clinic and was later moved to a temporary hospital at the Belgrade Fair where he remained for a short time. /ibna