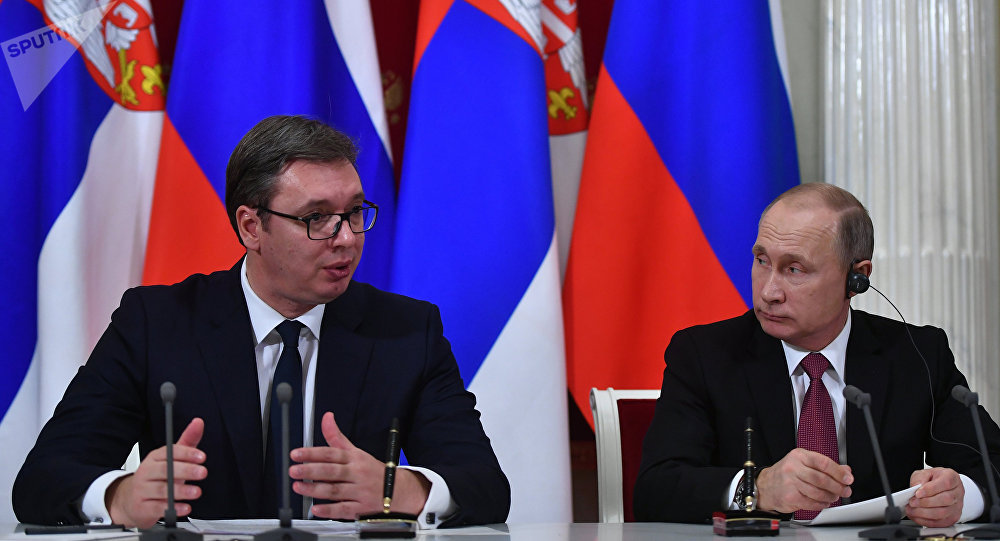 Serbian President Aleksandar Vučić spoke this morning with Russian President Vladimir Putin for the first time after the signing of the agreement in Washington.
On his personal Instagram account, the Serbian President said that he exchanged views with Putin on the situation in the Balkans, and that they discussed current issues of the Russia-Serbia strategic partnership, including the development of a dialogue at the highest level.
They also confirmed that Serbia and Russia are sincere friends, whose cooperation is based on mutual trust. In addition, Vučić stressed that Serbia is a militarily neutral country and President Putin welcomed Serbia's firm commitment.
"Regardless of the weight and complexity of its geopolitical, military security and economic position, Serbia will uphold the principles of military neutrality and remain a true and proper partner of the Russian Federation", Vucic said on his Instagram profile.
He thanked Putin for Russia's firm support for Serbia's territorial integrity and sovereignty, as well as for its efforts to maintain peace and stability in the region.
According to the Serbian president's profile, Putin said the Russian Federation would provide political support to Serbia in its efforts to maintain its territorial integrity and coordinate foreign policy actions with Serbia, all in order to protect the international public order.
President Vučić and President Putin pointed out that the economic ties between Serbia and Russia are constantly strengthening, but that the opportunities for economic cooperation are much greater than the current ones, so there is room for new joint projects.
The Kremlin also announced that a telephone call had been made.
"Vladimir Putin had a telephone conversation with the President of the Republic of Serbia Aleksandar Vučić at the initiative of the Serbian side.
The discussion focused on the settlement with Kosovo. Aleksandar Vučić briefed the Russian President on his talks in Washington on September 4 and in Brussels on September 7. Vladimir Putin reaffirmed Russia's position on the development of a balanced compromise that should be acceptable to Belgrade and approved by the UN Security Council.
The presidents also discussed the Russia-Serbia strategic partnership. "Vladimir Putin spoke in particular about Aleksandar Vučić's personal contribution to the development of bilateral ties and expressed readiness to continue to work closely with him on all bilateral, regional and international issues", the Kremlin says in its statement./ibna