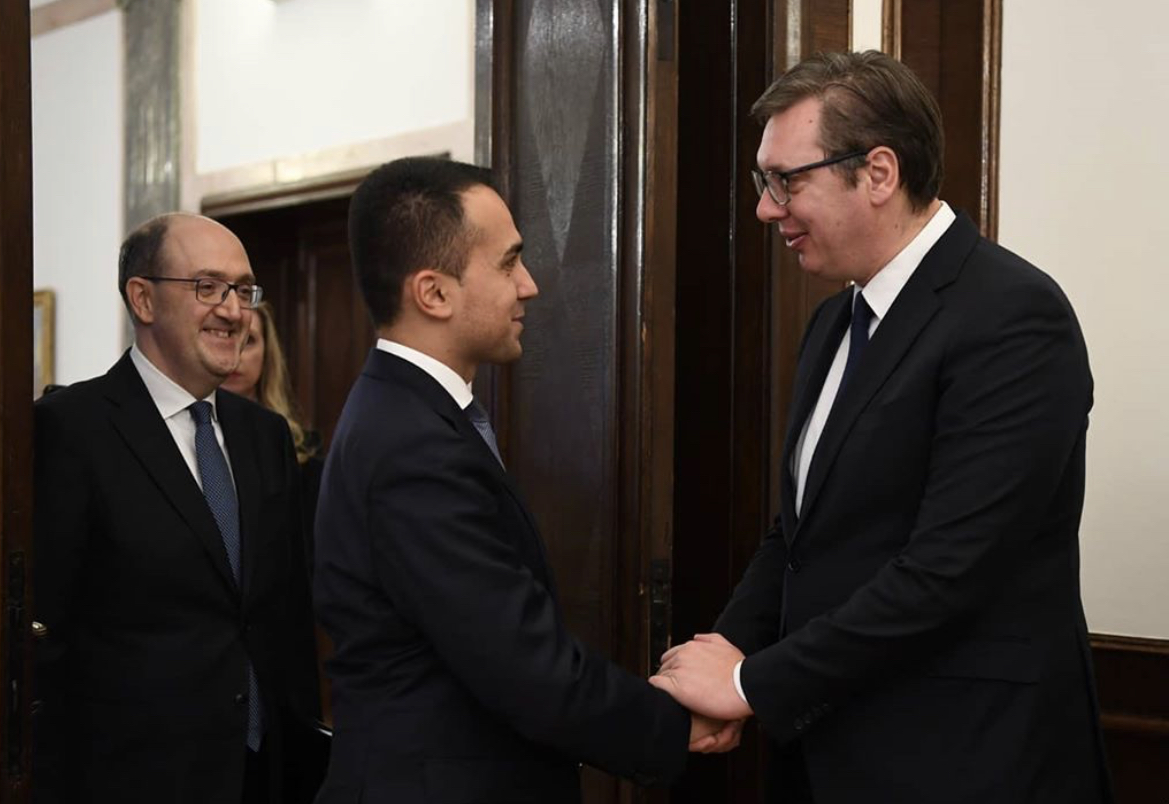 Serbian President Aleksandar Vucic met today with Italian Foreign Minister Luigi Di Maio, stressing that relations between the two countries are very good and that Italy supports Serbia on its European course.
Vucic underlined that the two countries shared a long tradition of good and friendly relations, that Italy is one of Serbia's major political and economic partners in Europe, and that for many years it has been one of Serbia's major economic partners.
"It constitutes the second trading partner of Serbia and its second export market (until the end of 2018 it was the first), as well as the fourth import partner", the Serbian President noted.
Vucic also added that Italy was one of the largest investors in the Serbian economy.
The two men discussed the situation in the region and the impasse upon which the dialogue between Belgrade and Pristina had fallen, following the introduction of customs duties on Serbian goods, with Vucic stressing that Serbia was ready to resume talks and dialogue with Pristina, as soon as the taxes were abolished, expressing hope that a compromise was indeed possible.
"Italy is Serbia's friend on its European course and we will do everything to speed up the accession process. The Western Balkans comprise a key factor in the EU enlargement project", Di Maio commented, suggesting that the good practice of the two governments' joint meetings should continue.
Di Maio congratulated President Vucic on the financial results, especially on the reduction on unemployment rates, as well as on new technologies field and the participation of young people in these processes. /ibna