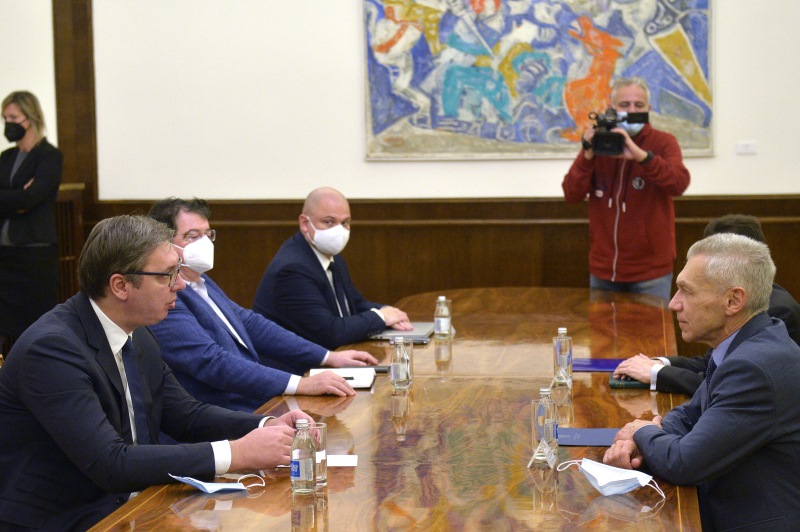 Serbian President Aleksandar Vučić received today the Ambassador of Russia Aleksandar Botsan-Kharchenko, asking him to convey his gratitude to President Vladimir Putin for the letter he penned to express his condolences for the ouster of Patriarch Irinej.
Vučić also pointed out that the presence of the representative of the Russian Orthodox Church, Metropolitan Hilarion, at the funeral of the Patriarch of the Serbian Orthodox Church constituted a confirmation of the closeness the two churches and the two peoples share.
Ambassador Botsan-Kharchenko shared his memories of Patriarch Irinej and his commitment to completing work on the Church of St. Sava, as announced by Vučić's office.
President Vučić and Ambassador Botsan-Kharchenko discussed current issues in Serbian-Russian relations and bilateral co-operation, and expressed hope that one of Russia's top officials would pay a visit to Serbia by the end of the year.
The two interlocutors paid special attention to the implementation of specific agreements and joint projects in the field of infrastructure and energy, expressing hope that the main projects would be completed within the agreed deadline.
President Vučić and Ambassador Botsan-Kharchenko also discussed various regional and global issues. /ibna