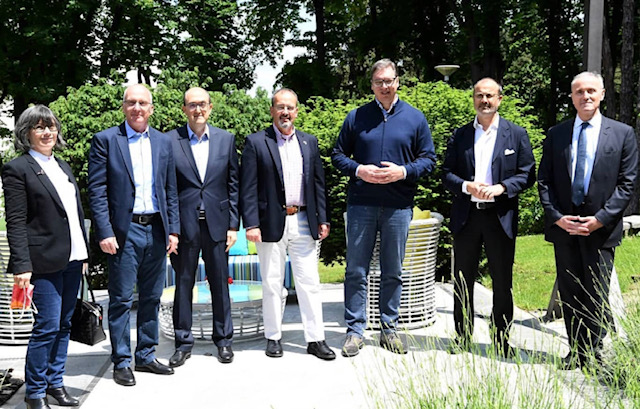 On Thursday, Serbian President Aleksandar Vučič met with the Ambassadors of the Quint-area countries; the United States, Great Britain, France, Italy and Germany, as well as the head of the European Union Delegation to Serbia, with whom he discussed the European integration of Serbia.
The leaders concluded that it was important for the elections to take place amidst a mild electoral climate and that all parties should have a fair campaign, as voters should be motivated to come to the polls en masse.
Last week's virtual Summit on the Western Balkans-EU relations, as well as the stagnancy the dialogue with Pristina has fallen into, the rule of law and the situation in the region were among the topics discussed.
In an open, constructive and substantive discussion, it was emphasized that they must work for good neighborly relations in order to fully stabilize the political situation in the region.
The ambassadors of the Quint countries and the head of the EU delegation expressed their satisfaction with the fight against the infectious disease of COVID-19.
President Vučić thanked the EU and the United States for the assistance the country received during the pandemic and briefed the ambassadors on the economic situation and the economic recovery program after the pandemic. /ibna