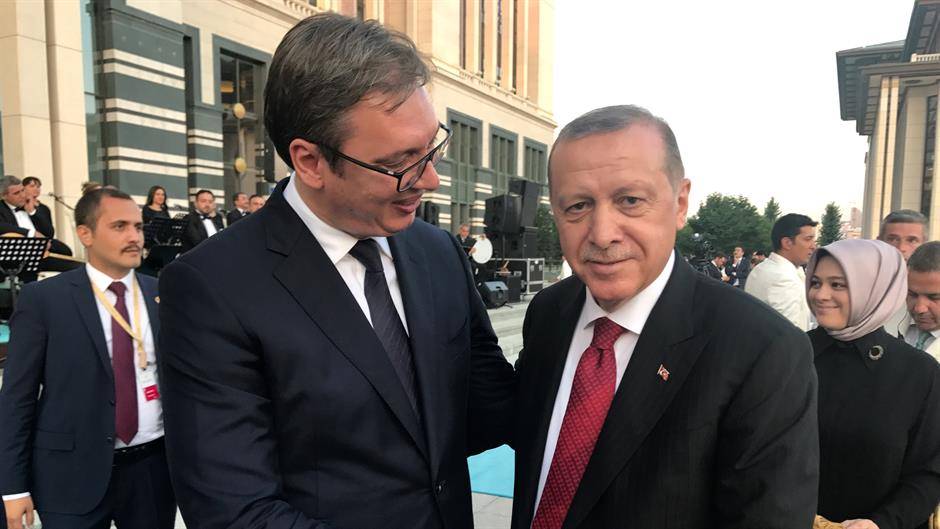 Serbian President Aleksandar Vučić arrived in Istanbul on Thursday night, where he will meet with Turkish President Recep Tayyip Erdogan this afternoon.
According to Tanjug, Vučić and Erdogan will meet early in the afternoon for a working lunch.
The presidents of Serbia and Turkey will hold private talks without the presence of delegations.
Shortly before leaving for Istanbul, Vučić stressed that "he does not even need to say how important the talks with the Turkish president are".
President Vučić was received at the airport with the honors of a head of state.
Turkish President Recep Tayyip Erdogan has recently received Albanian Prime Minister Edi Rama and Kosovo President Hashim Thaci./ibna